That is with a doubt an ROTJ suit (as we know it). This has been discussed before, and I showed this photo showing ROTJ armour for the ESB promo dating 1980.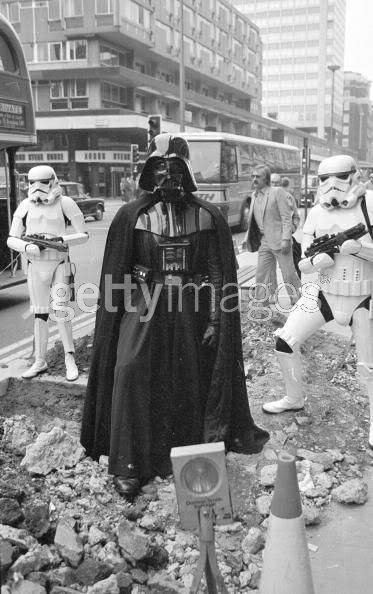 It's my belief that they did make new suits for or during ESB either for the actual film or for promotional events (most likely the latter). The helmets feature grey teeth which were only seen in ANH so suggest these suits were for promo's only. A suit can be seen in ESB with the white edging trim on the main body armour so they were at least experimenting with the costume and also the same suit has it's shoulder straps velcro'd on which is how the ROTJ were assembled.
I think this is the helmet you are looking for....