Hi Everybody,
I'm not much of one for posting but every once and a while I figure I've got something that might be worth sharing.
In January of this year I bought a DP Deluxe Vader in need of a little TLC from a fellow RPFer: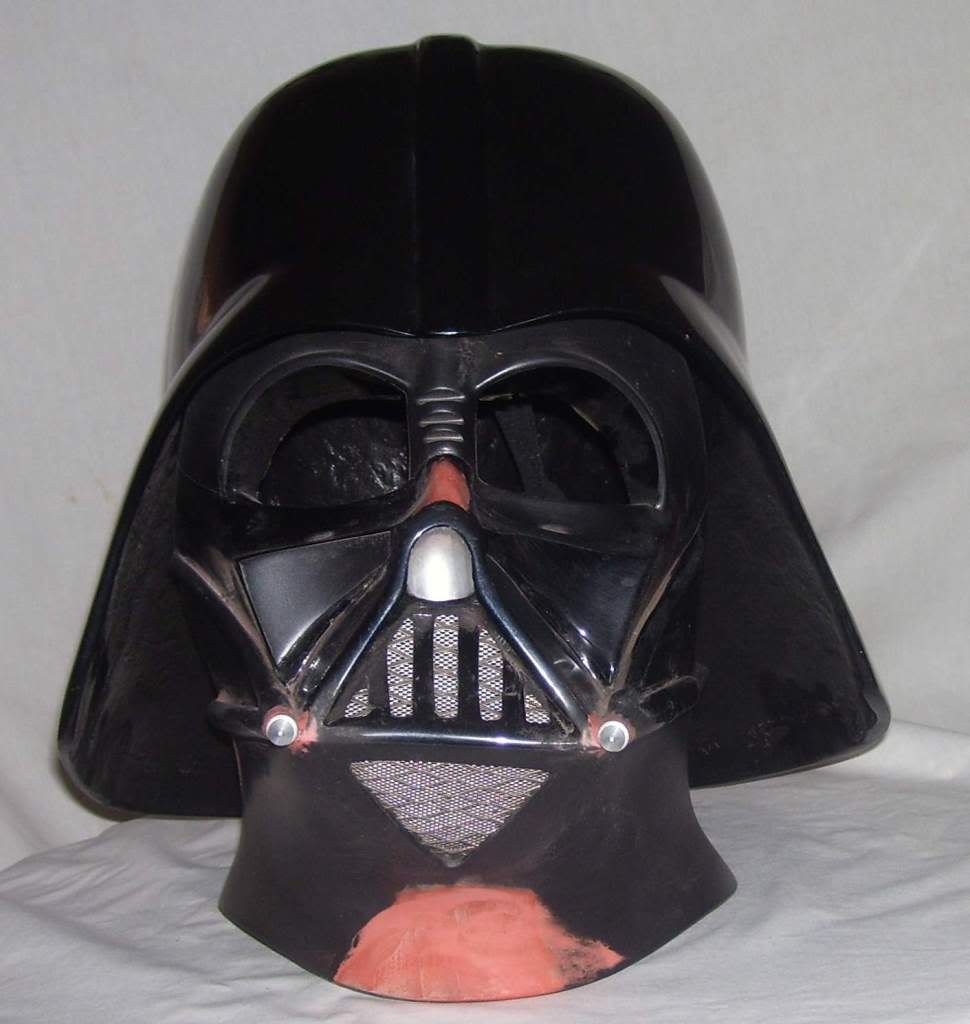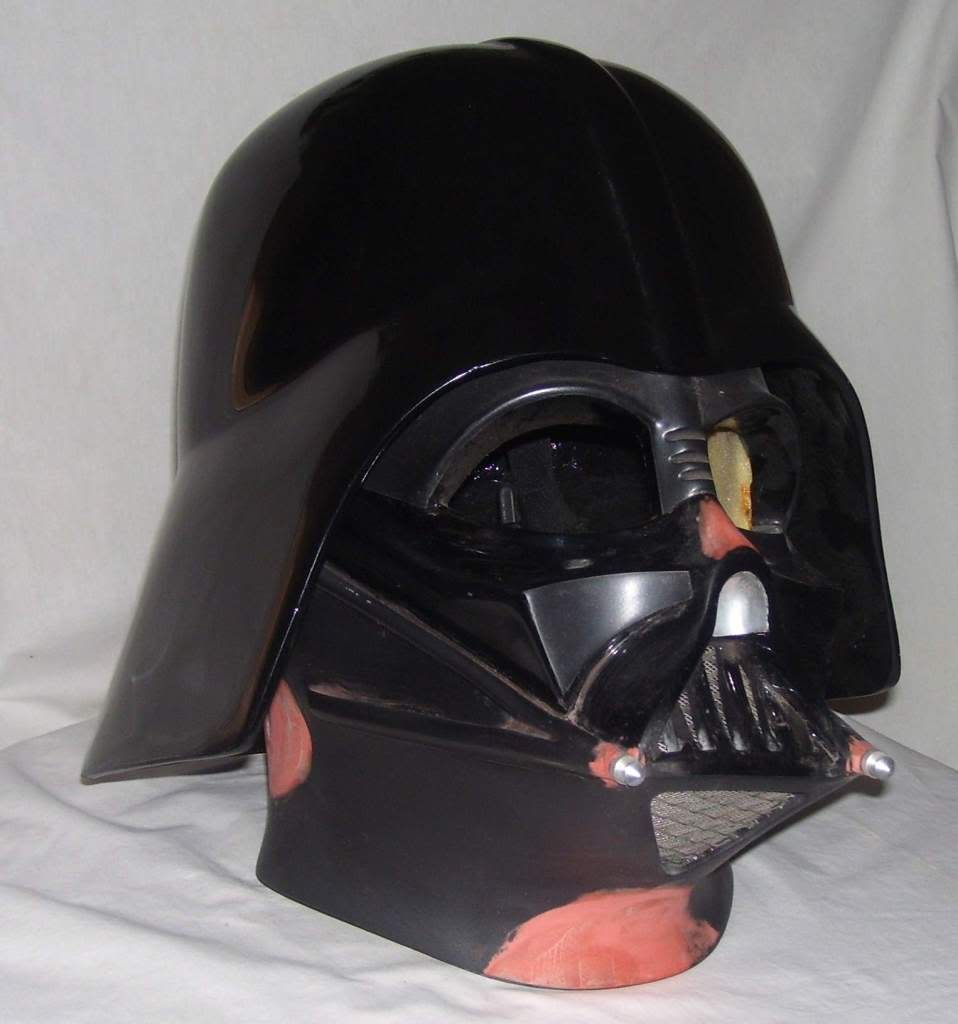 I wanted a helmet I could take to the office and display and not have to worry about bringing a rare and valuable 20th Century piece and it getting stolen or damaged. I had a DP Deluxe before and sold it a few years ago (helmet #166--to my lasting regret--it was one of the first props I'd ever gotten and it had some sentimental value). This would get me another DP Deluxe and fit the bill for work. I thought I'd strip it down, give it a little Bondo touch-up, a new paint job, and in a few weeks I'd be done. You all know it doesn't work like that--lol!
I spent a few afternoons stripping off the 20 odd coats of paint it had. Once got through the paint I discovered a lump of fiberglass that looked like it had been abused by a maniac with 30 grit sandpaper and a lot of time on his hands.
This began a project I've been working on for an hour or so every week for the last eight months and will probably be on time for its nine month delivery! (more to come)