I took possession of a beautiful T*E ABS helmet this afternoon. I immediately rushed to set it next to my Shepperton Battle Spec and snap some comps.
It really shows how flat-faced the SDS is, doesn't it? The T*E undeniably has the "look" that the battle spec doesn't. The sds is squatty!
Overall I am very happy with the T*E abs. Other than some slight imperfections (thin, wrinkling plastic on the left front, low, the "ghosted" rear left trap) it is quite lovely =)
T*E on the left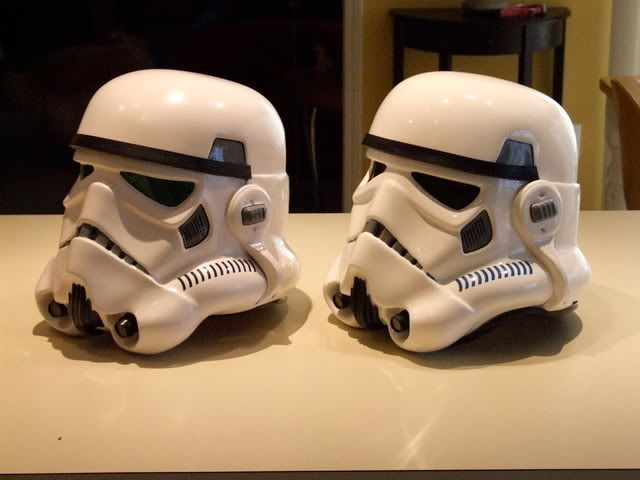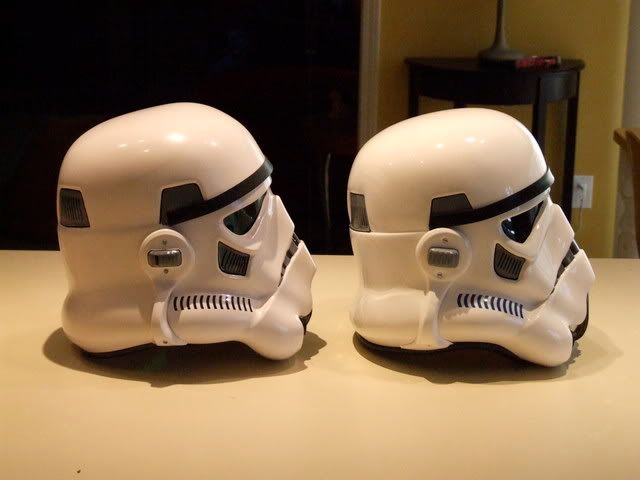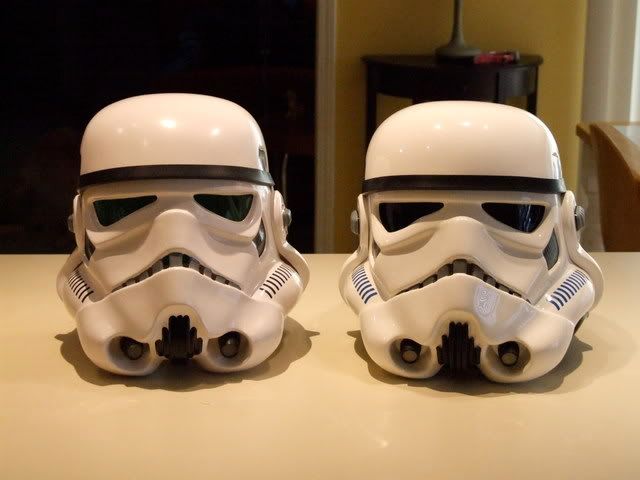 whatcha think?