I cant even remember if I've posted on this thread but either way, it's been a while since I've posted anything to the Den. The collection has actually grown quite a bit, so I thought it be cool to share with you Vader freaks. There's a few helmets I dont have the room to display properly so they are on these pictures and others that are on their way. I'll fins a way to display them and take some shots of them sometime in the near future.
Here is the main Vader helmet wall:
The ANH full display:
The ESB full display: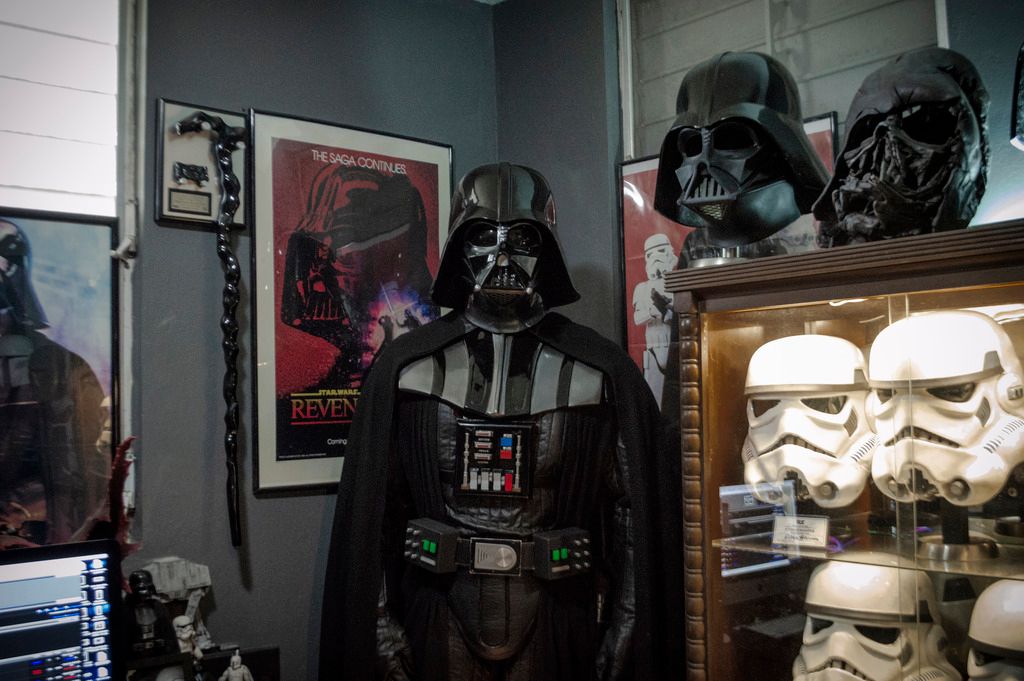 And the Stormtrooper helmets:
We should be starting some renovations and expansions to the house real soon, so I'm hoping the extra space for my office will help the Vaders not look like they are buried in a corner.
Hope you guys enjoy it as much as I've enjoyed the hunt and the thrill of putting all of this together. And like always thanks to everyone on this thread that has contributed in one way or another. A lot of you have been really Kind and helpful through this journey.