Introduction
The Rubies plastic helmet is known as the Rubie's Deluxe Darth Vader as per its name on the box. It is more commonly known as the "Rubies Supreme" as part of an entire costume (MSRP ~US$800.00) which was an nearly full costume (you wore your own shoes/boots) and which included the Rubies plastic Vader helmet (in a box that still called it the "Deluxe").
Rubies Costume Company licensed the LFL molds that were used by the original Don Post Studios. However, certain liberties were made with the master - possibly to make it not only easier to remove from its molds (as these were made by an injection molding process) but so that recasters would not simply recast a Deluxe/Supreme in fiberglass and try to pass it off as Rubie's Fiberglass Limited Edition (street price approx US$799).
Such liberties include softer dome/helmet detail as well as idiosyncrasies to the facemask (tusk tubes, teeth hole shape, nose bridge shape, eyebrow shape, eye socket depth shape, dome mounting system, etc.)
Original Promo Photo
The original photo was photoshopped to look symmetrical like the ROTS screenused Vader.
Retail Photos
Eventually photos showing the asymmetrical nature of the Rubie's were used by retailers: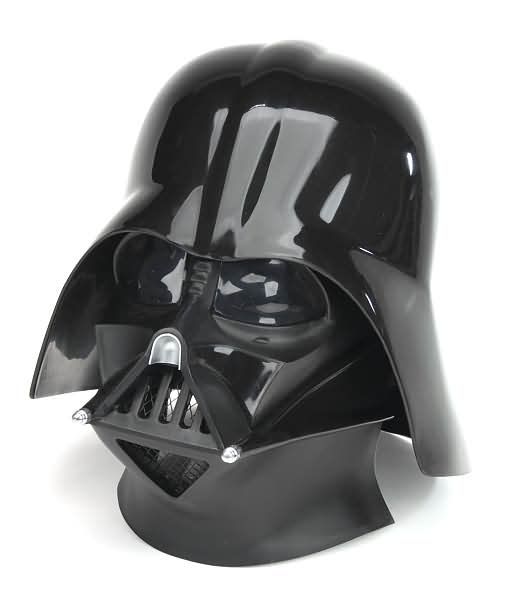 CSMacLaren File Photos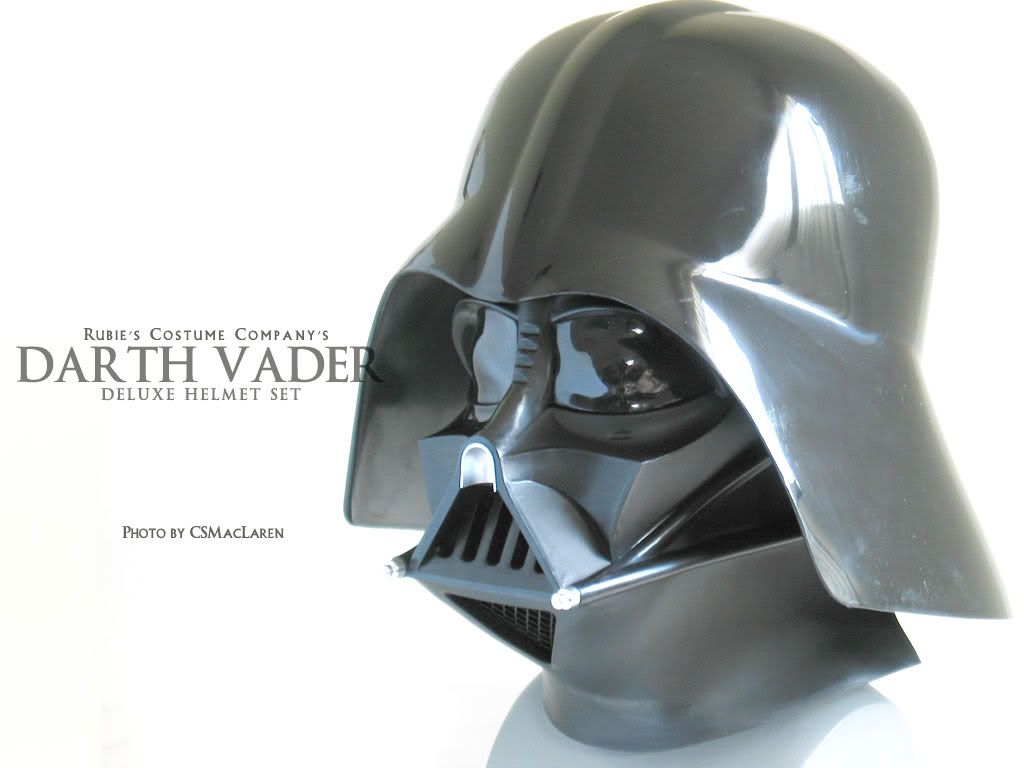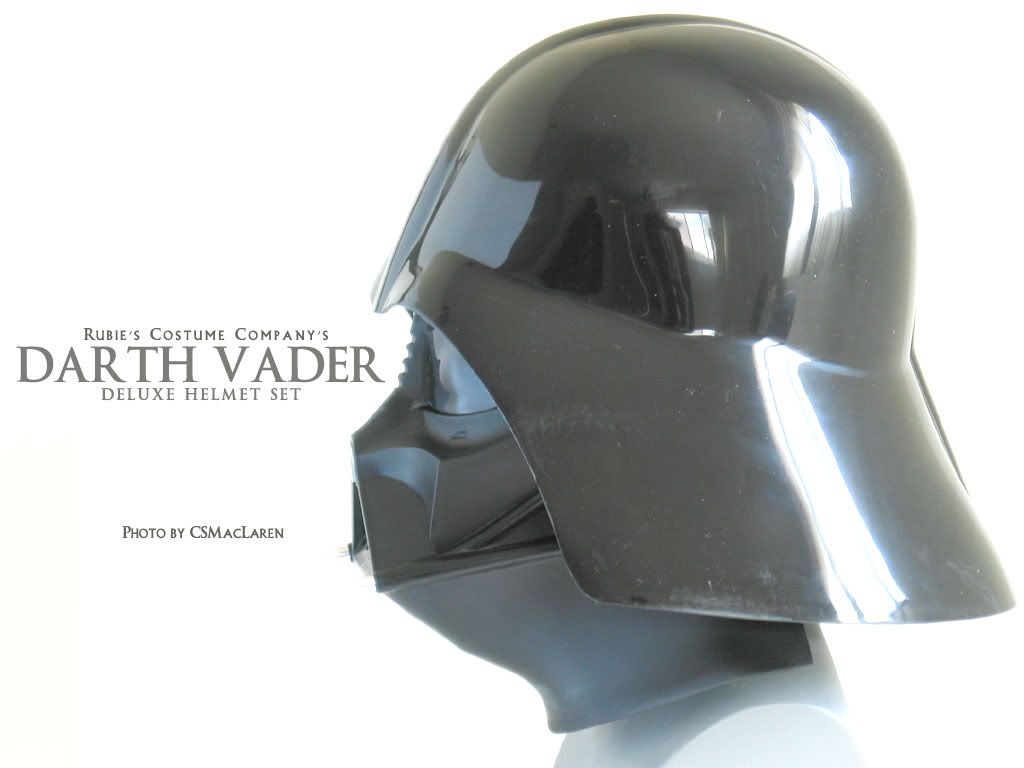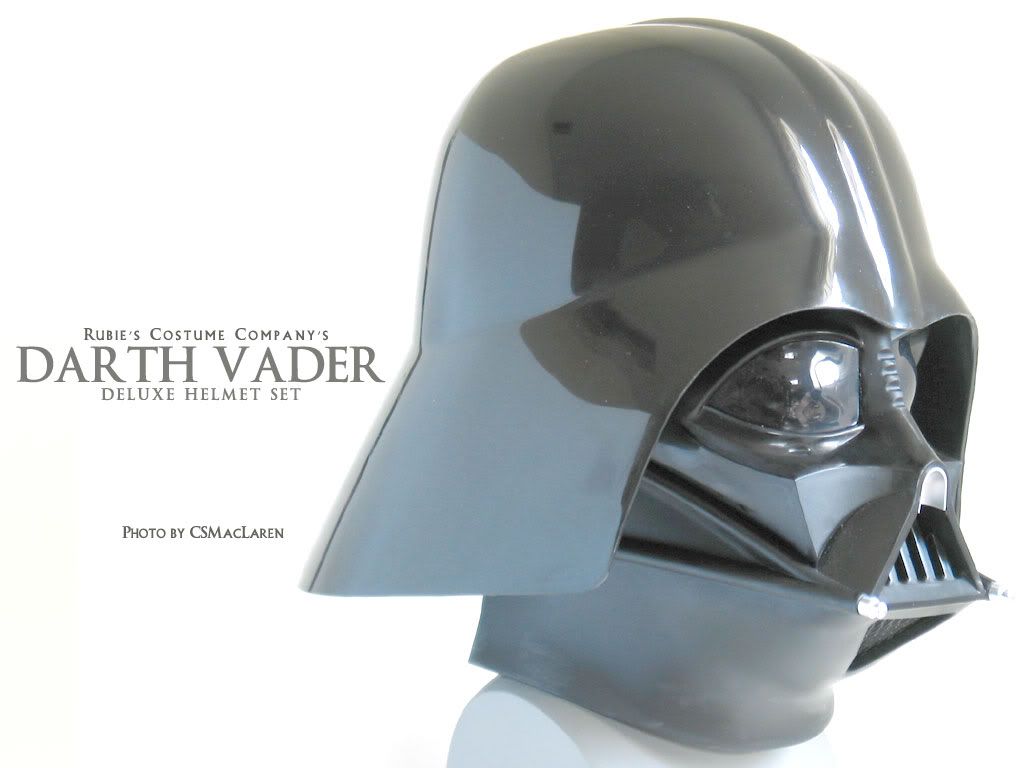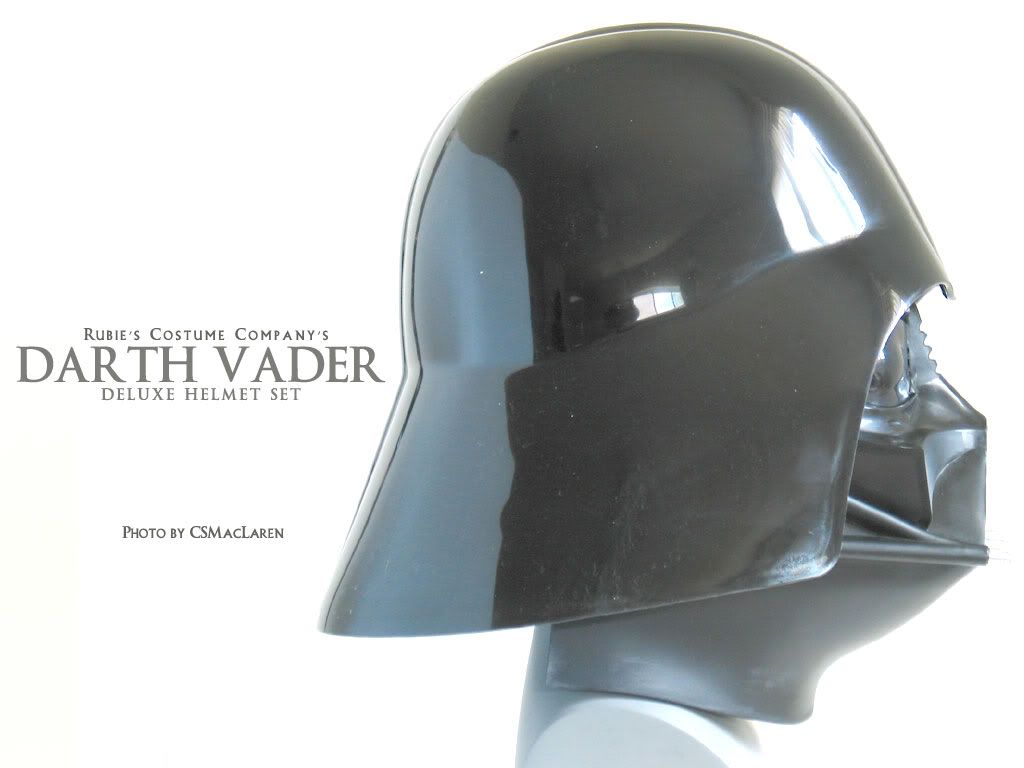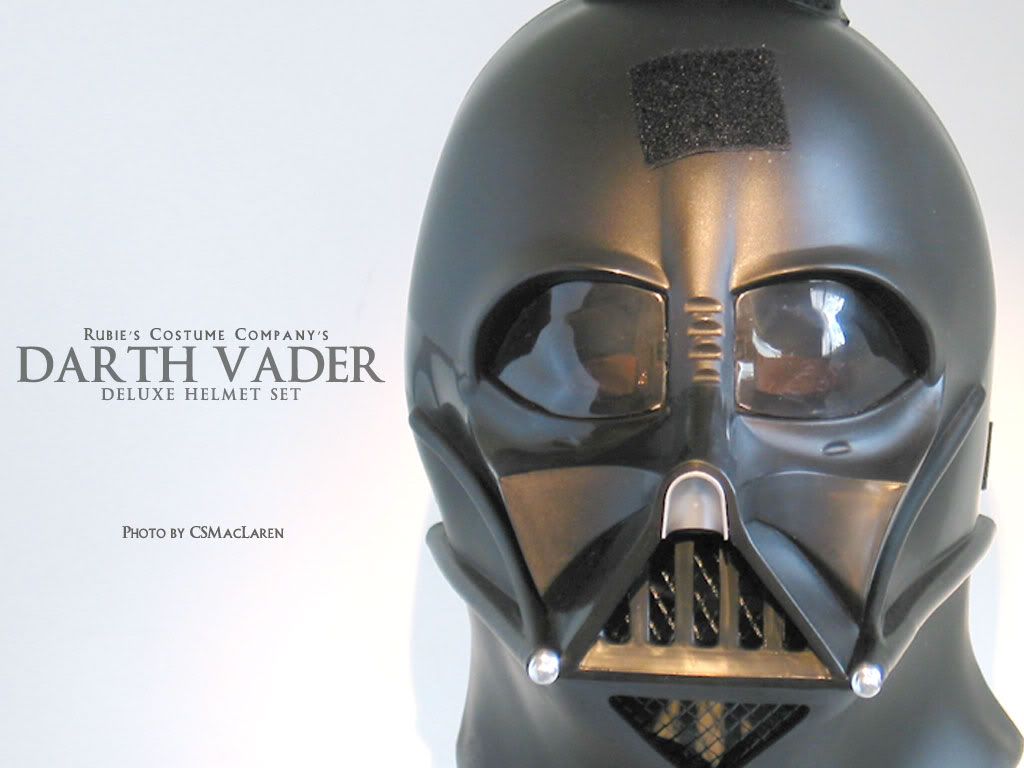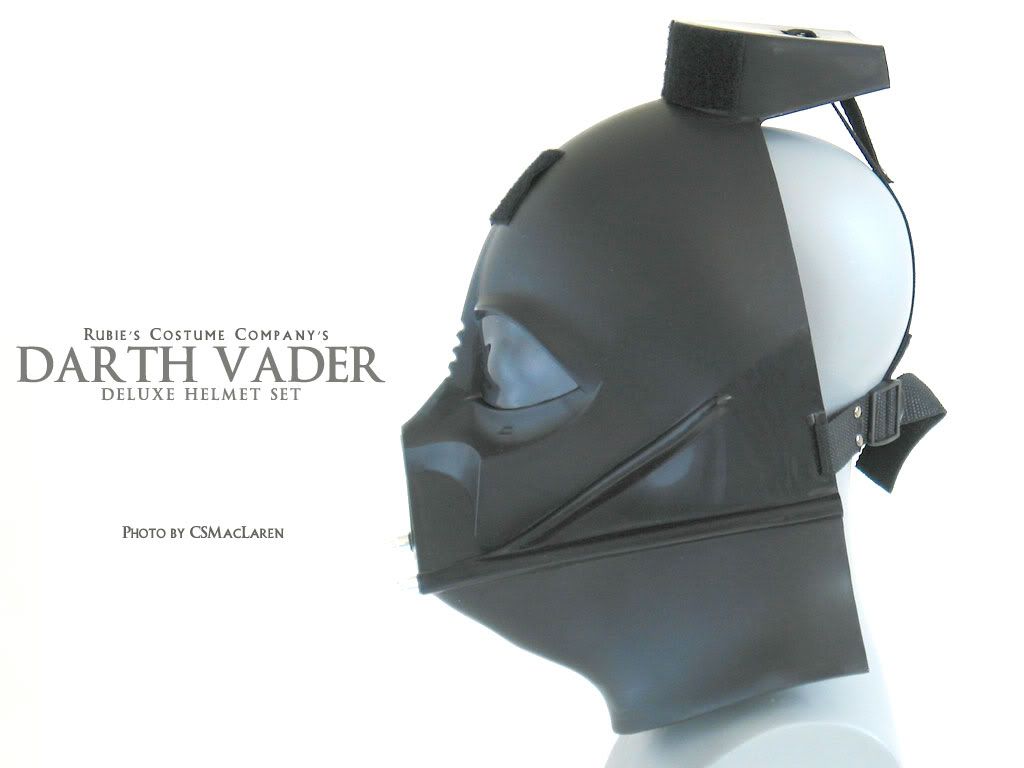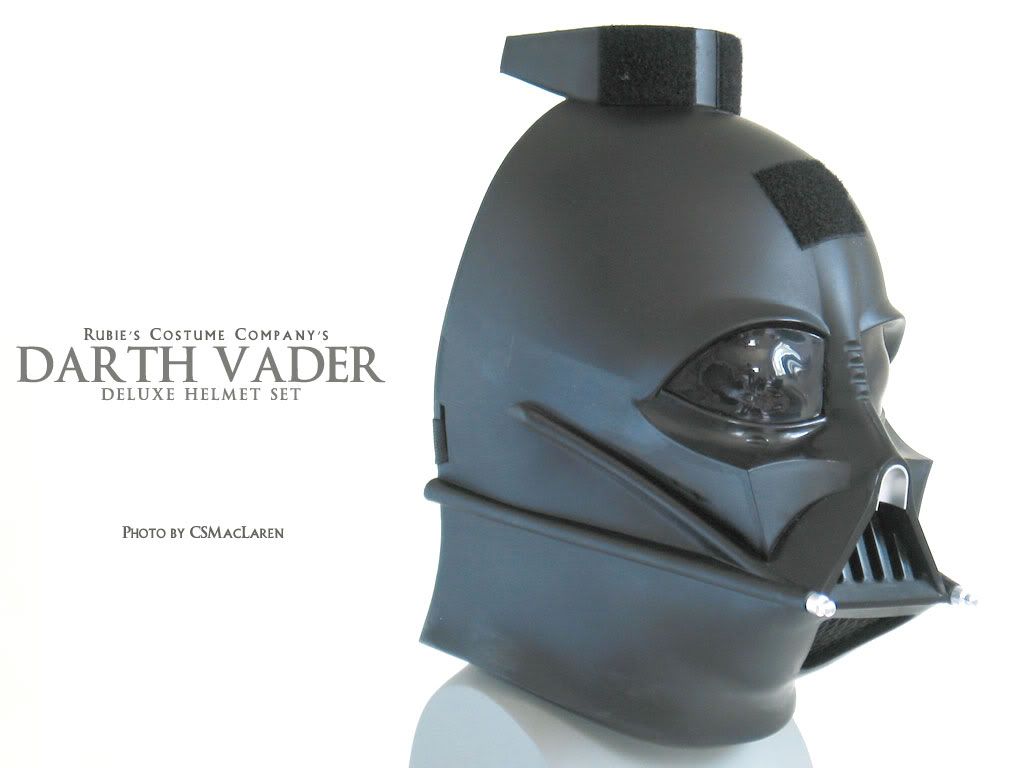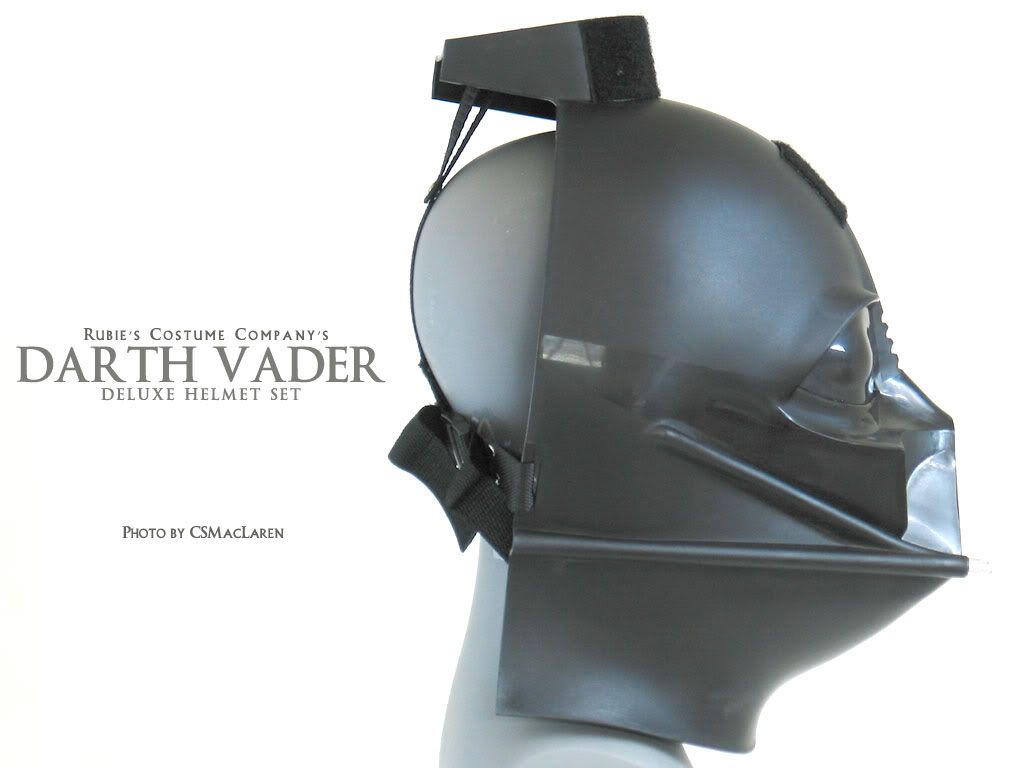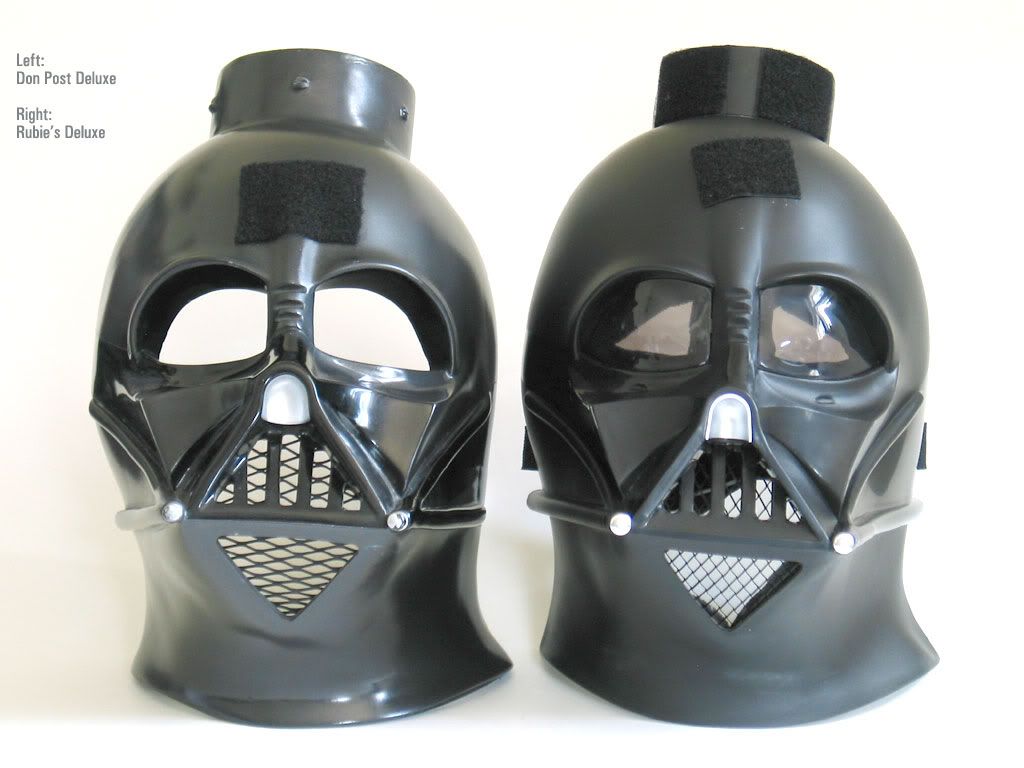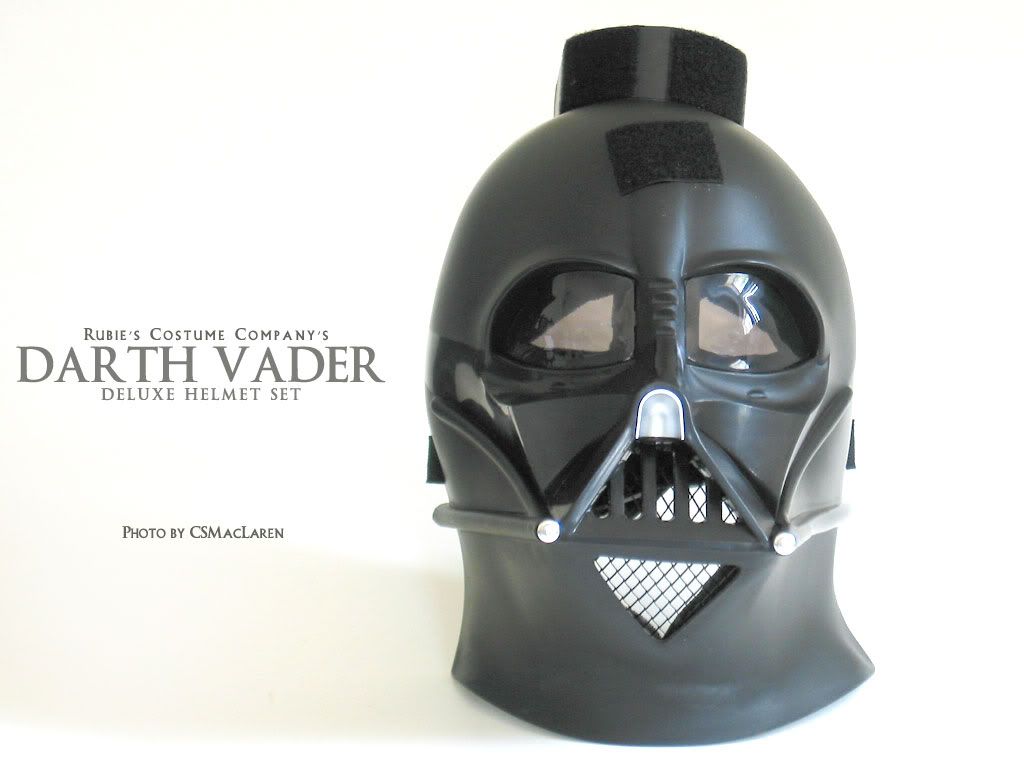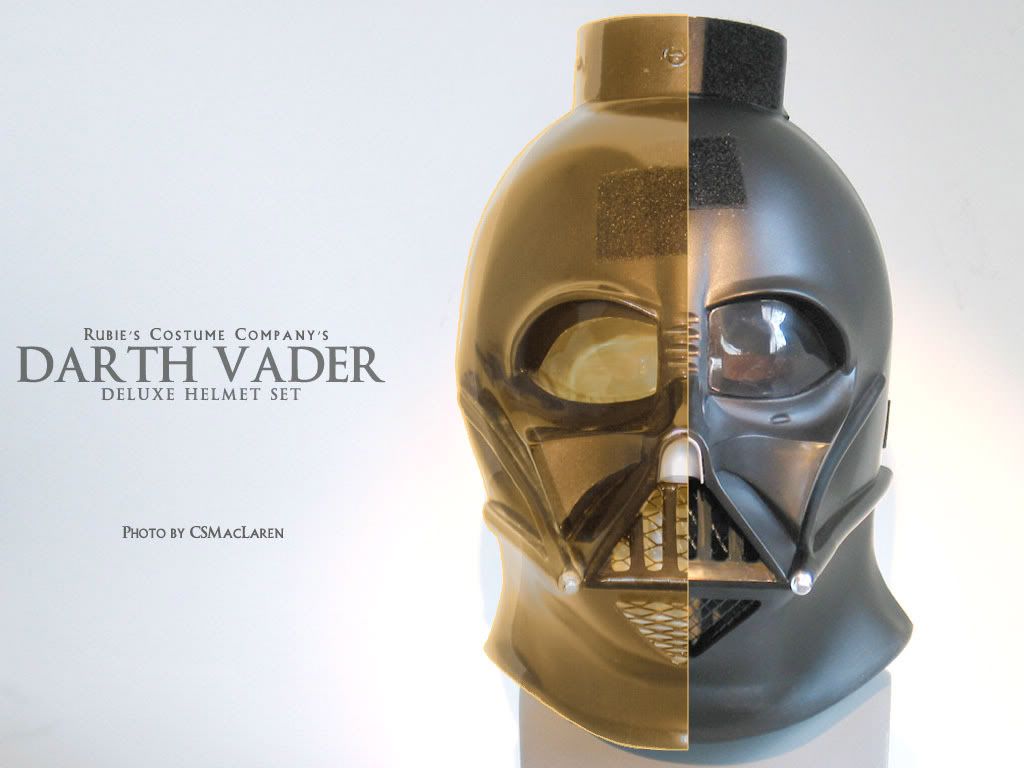 Commentary
Hidden Costs of Rubie's Modification - Infographic (April 18, 2013)