Ok so ive had this T*E hdpe helmet laying around for about a month or so and now that im back from holiday i wanted to get this little beauty finished.
When i got the helmet i wasnt sure what i was going to do with it but after getting it signed by Tony Forrest at C 13 this weekend i decided it was going to be a move along helmet.
This is how it arrived about a month ago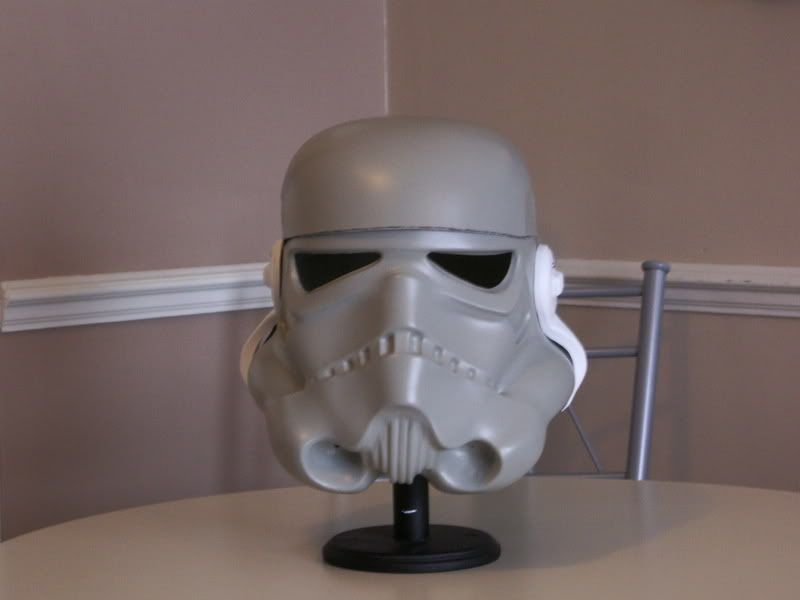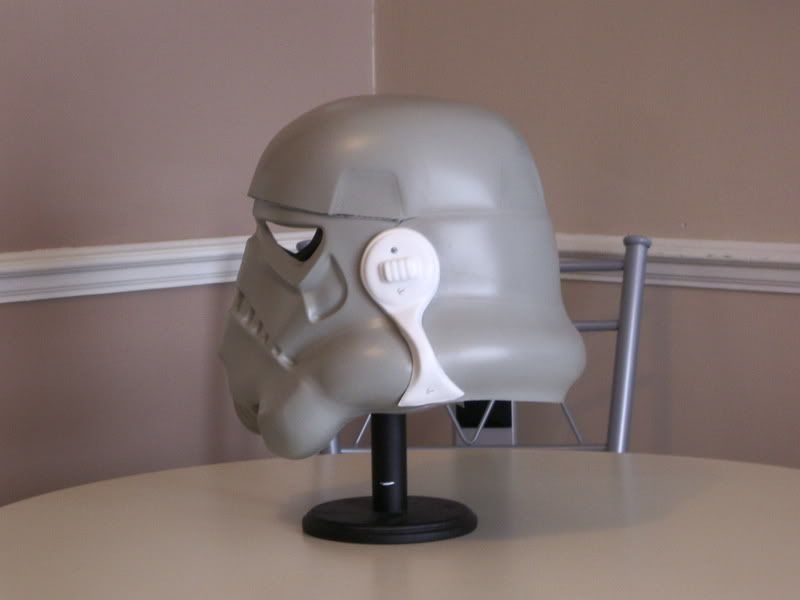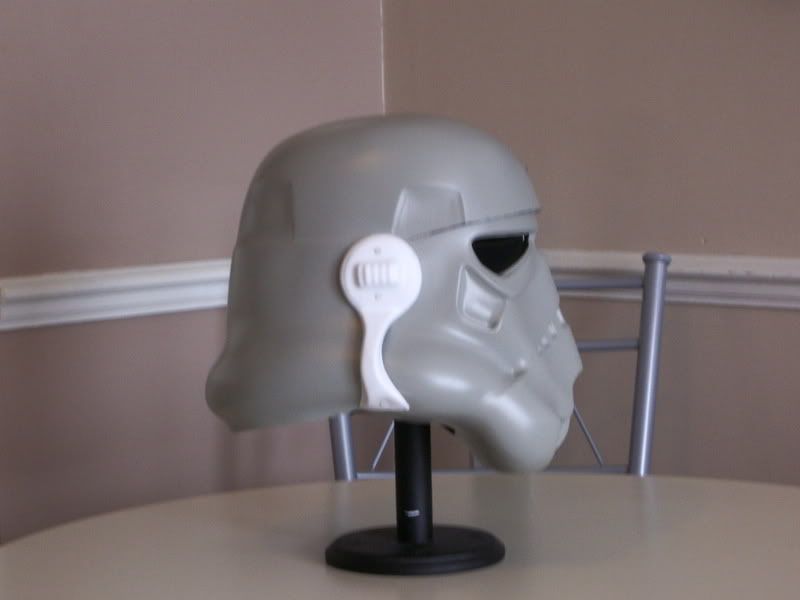 I thought the brow was going to be too low for a move along helmet so today i took off the ears and drilled out the rivets and moved the face plate down quite a bit and then drilled and re riveted it back together. These hdpe helmets are really soft and a couple of times i thought i was going to rip the whoe thing to pieces, slowly does it...
Before and after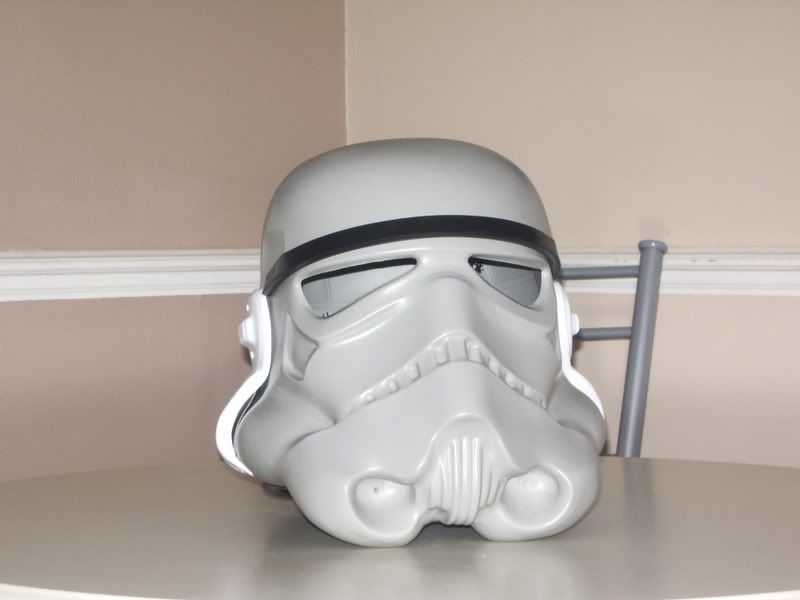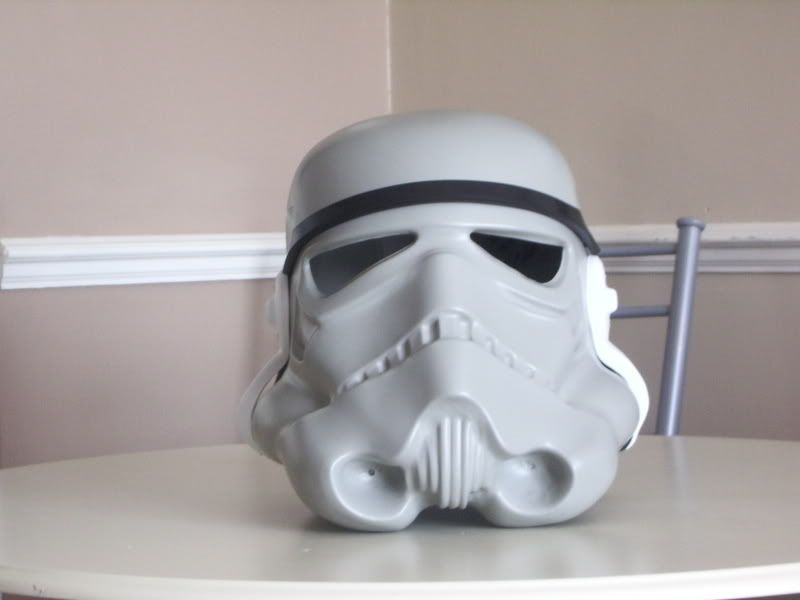 Then i cut out the teeth and removed the rubber trim and its time for some paint