Its been a long while since I updated here but I did a couple of more things to the helmet to show!
The first is two smudges that go to the right side of the c scar... if you have the c scar then you should have these smudges.
After this the only real thing that "could" be done to the helmet is lower the dome a little. I say "could" because the back of the dome already sits close to the back of my neck. This is primarily for a costume and I may ruin the look of the costume as a whole. I would also have to do some removing of material at the top of the dome mount... and even then I'm not sure it would work. I may just call this finished then!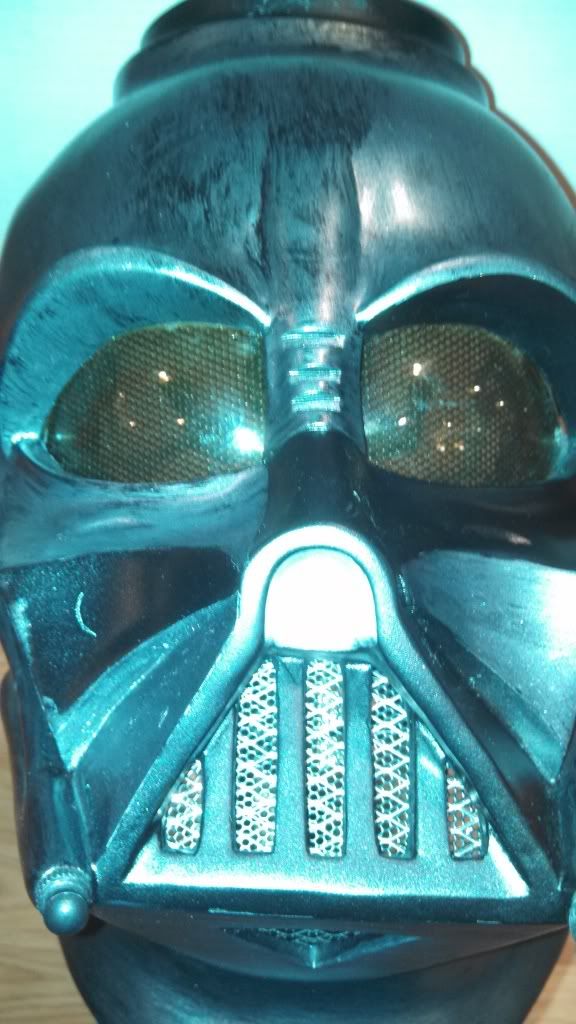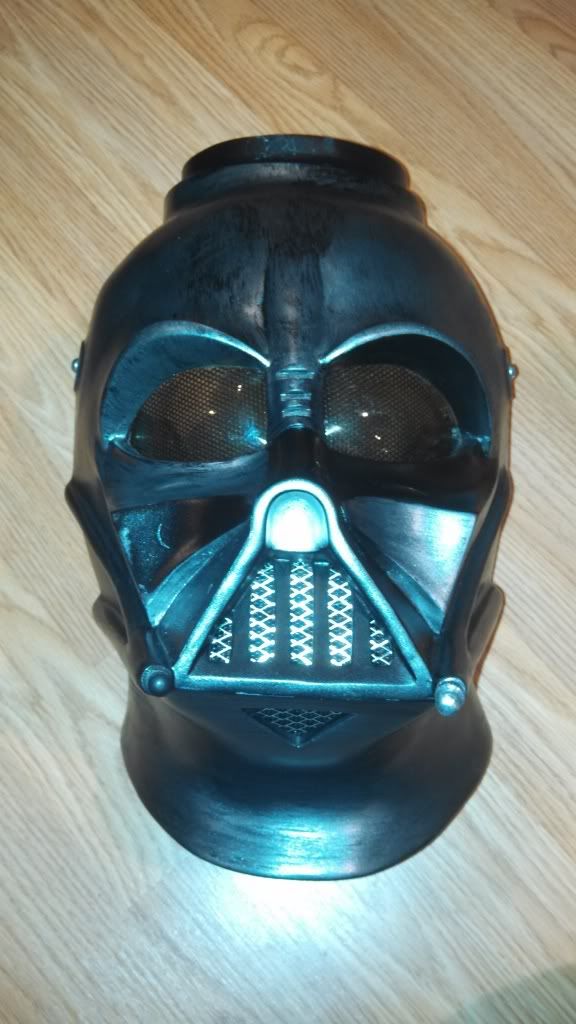 You may also notice that I added metal mesh to the back of the eyes and mouth/ chin grills. This a trooping mod that while not screen accurate will prevent anyone from seeing into the helmet. I've seen that Darth Stone uses something like this in the helmets he builds. The screen is from a set of old speakers I kept around because I thought I could some day use it. (I know, it's like being a hoarder)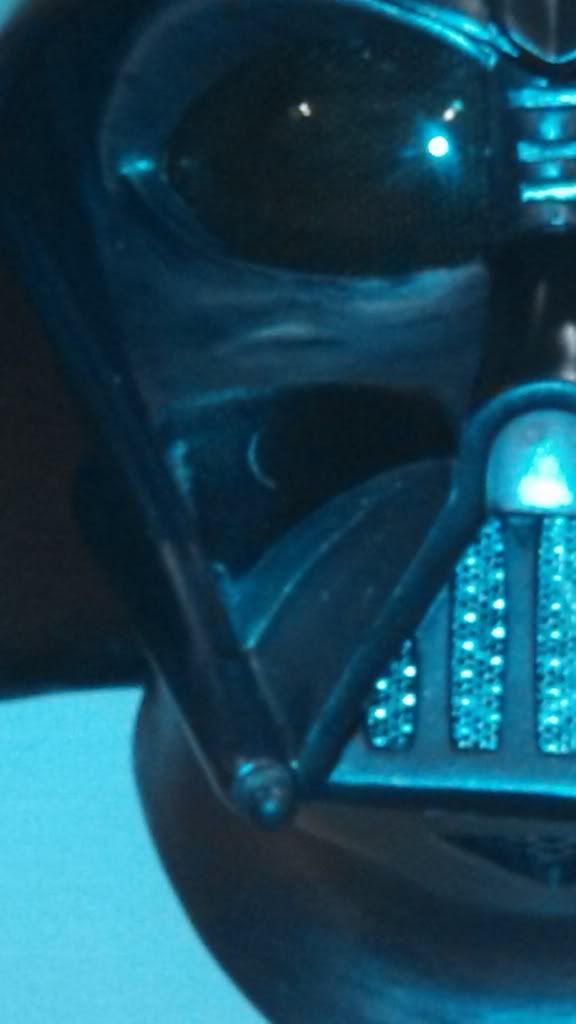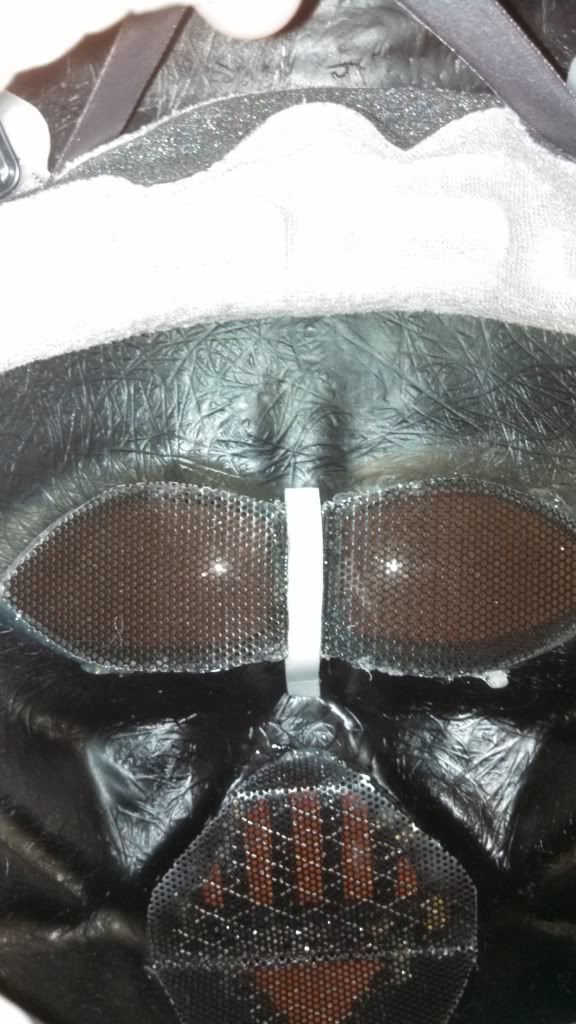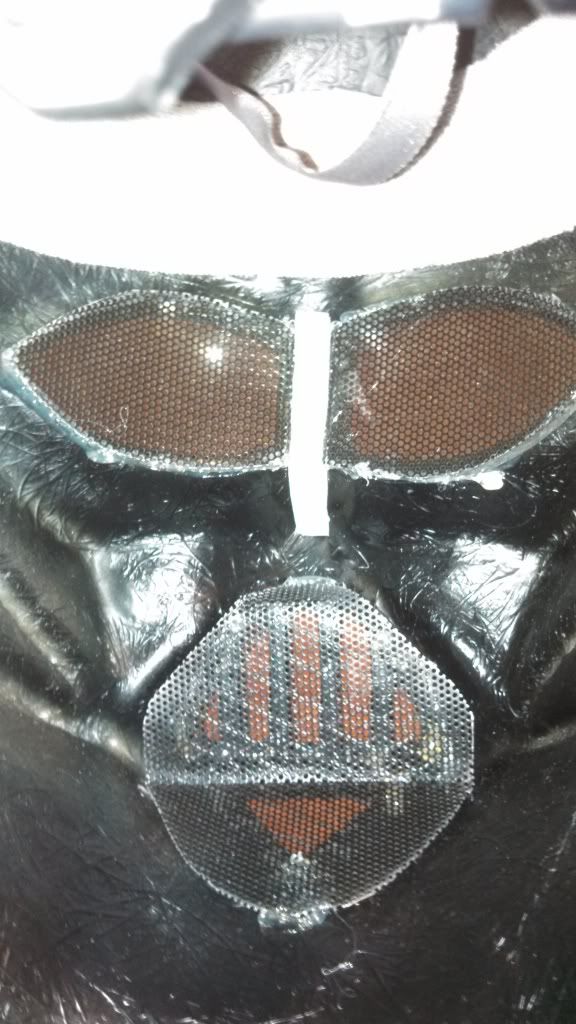 Finally, a few shots of the helmet.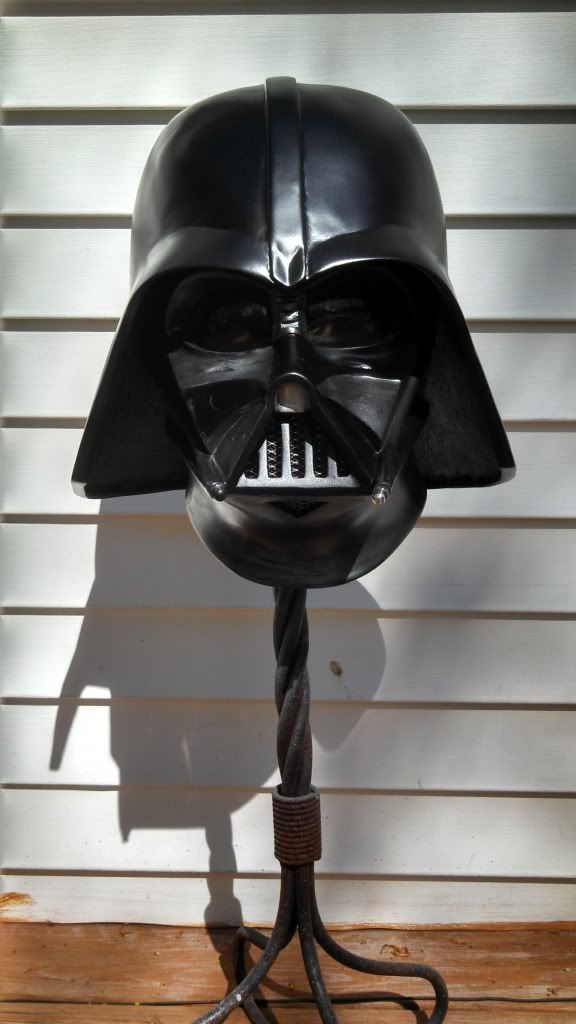 A shot of me in costume (before the eye mesh installed)