I posted an update to this project over at the RPF so I wanted to show it here. I am finally happy enough to call this finished. It was a lot of little things over these last months and the base I made this weekend for a whole $10 in about a half an hour.
I will be getting it cased in a cylider with a graphic on the back half and a wood top with some kind of lighting system....but that wont be until next year if I cant get a local company to do it for a reasonable price.
The most notable difference is the head with punched hair and eyebrows/lashes and a glass eye. I liked the paintjob I did on this so much I actually regret blowing out the right eye but I'm still enough happy with it.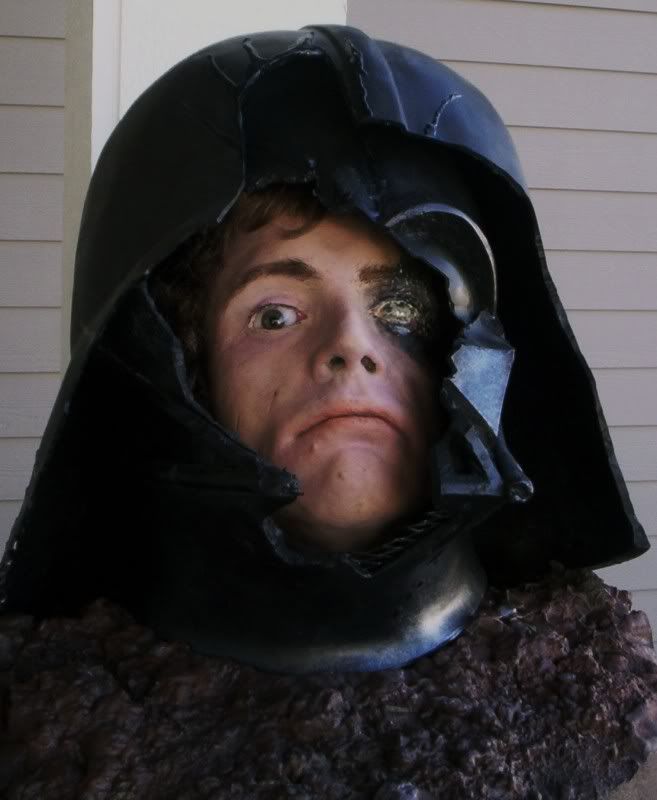 And the head just for grins....
As long as I'm here, I'd like to just mention Vadermania and thank him for letting me do this to some spare TM stuff.... I am very grateful for the support of my crazy schemes.