Thanks very much guys, I really appreciate it!
In all honesty, I'm a member of many forums and this is the only one that still does "Happy Birthday" threads for it's members and it's something that is special and gives you a bit of a thrill when you see it.
Anyway, being in OZ it's still my birthday for another 8 hours, so you're not late at all Darth Noib and even if it was tomorrow, it's the wishes that count and kind of extends the nice feeling you get when people can be bothered to just post up a reply.
Well, the day's been good so far. I had the day off, my wife took a day off work and my daughter's on school holidays now until Feb, so I had a full, but lazy day. After lunch we decided to play some cards, it was nice and warm (27C) so we went to sit out in the shade. One of our local wild parrots has taken a shine to us, we call him Guido (Guido Rodriguez Esteban III, to be exact as he looks like some parrots on an old Corona beer advert I have and Guido's a good latin name) so he joined us too.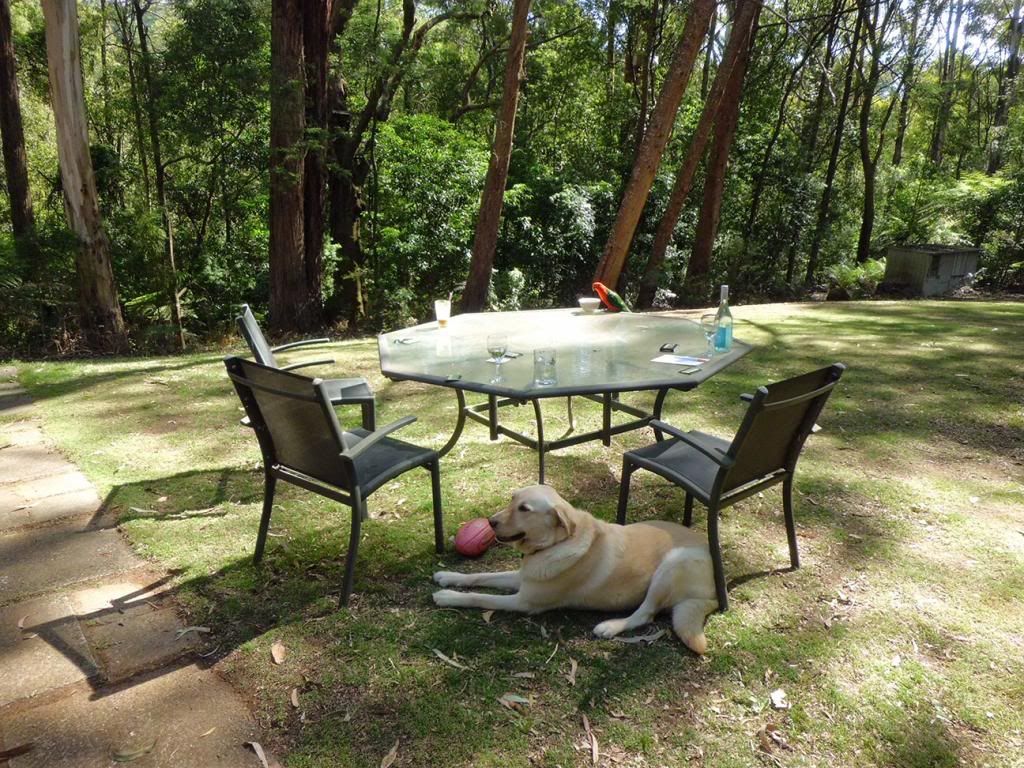 As soon as I got up to take the photo, Wendy and Kristy jumped up and stood out of picture, that's why Tarjyn the dog is looking at them with a dog version of WTF?
Thanks again guys, it's appreciated very much!
Cheers,
Kraig
Edited to add- Actually I think Guido's giving them the WTF look too...lol.