StarWars Collector wrote:
Awesome collection Mark.
Your new DL helmet looks very nice, but I have to agree with Mac; the "look" is different from any other TK helmet I've seen.
It could be the assembly, but personally I think the cap is just too tall.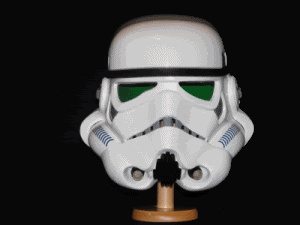 The face plate looks great though.
I have a great deal of respect for Laws' work, so please, everyone, don't feel that I'm knocking his work.
I felt that the faceplate's chin was angled out too much, a bit like a TIE Pilot.
So when you have a faceplate that is angled out too much in conjunction with a really tall skullcap, you get this: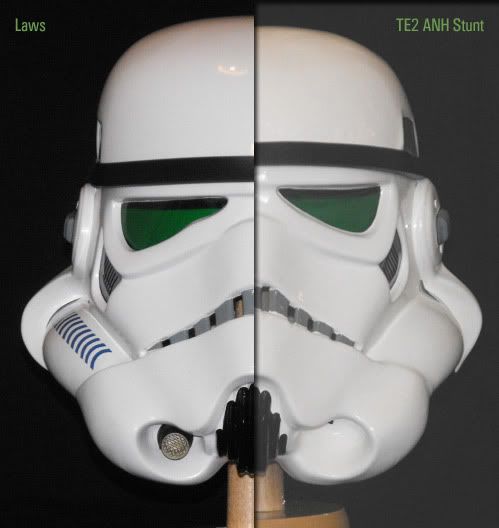 When I study the side, I notice a larger gap between the earpiece and the "tearduct" (or whatever you call that thing on the cheek).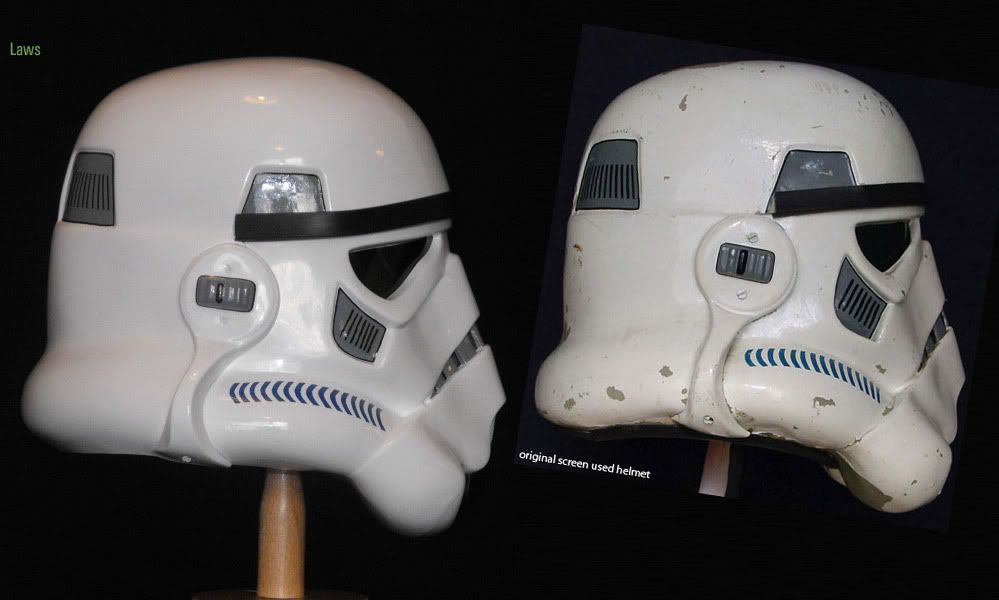 The angle of the face is more pronounced as well.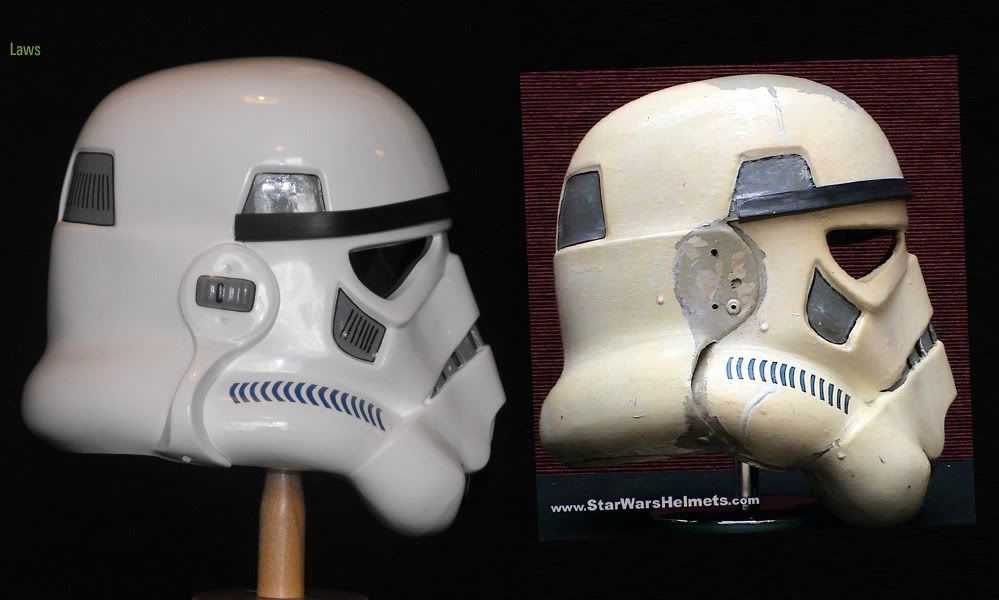 What do you think?