A bit of an update on this little thing.
I've started to experiment with washes and pigments and stuff. It's been forever since I built a model let alone painted one, so I'm happy with how this is going so far!
I can see how you could get caught up in the model-building hobby...it's quite therapeutic =)
Started with an acrylic wash: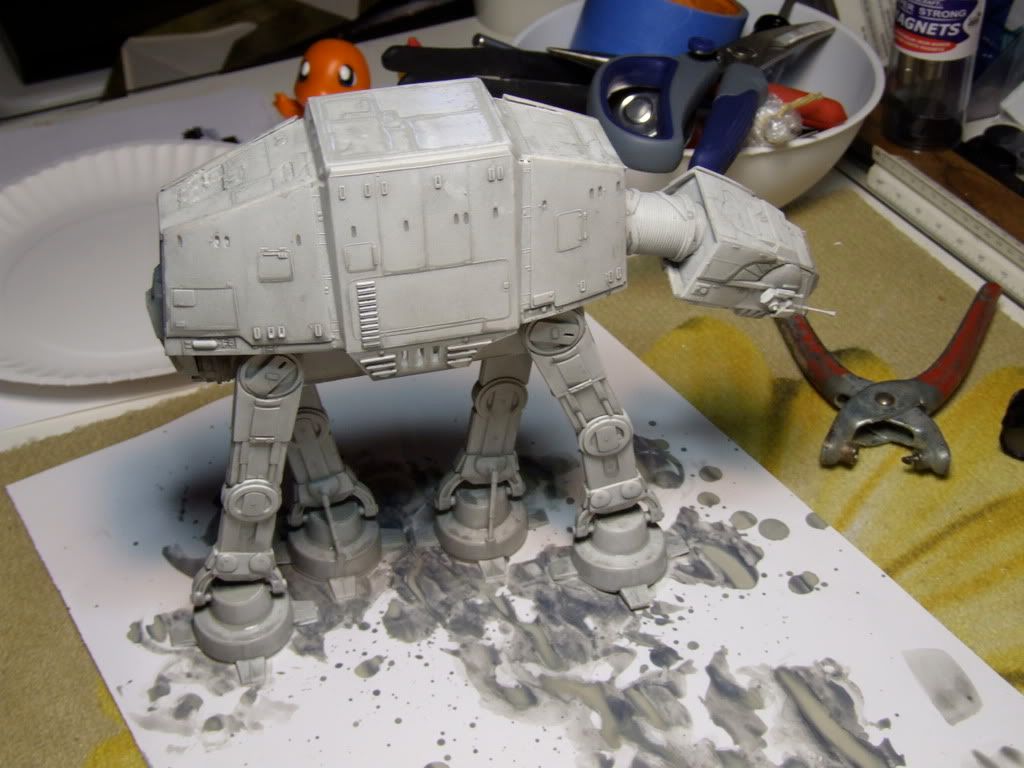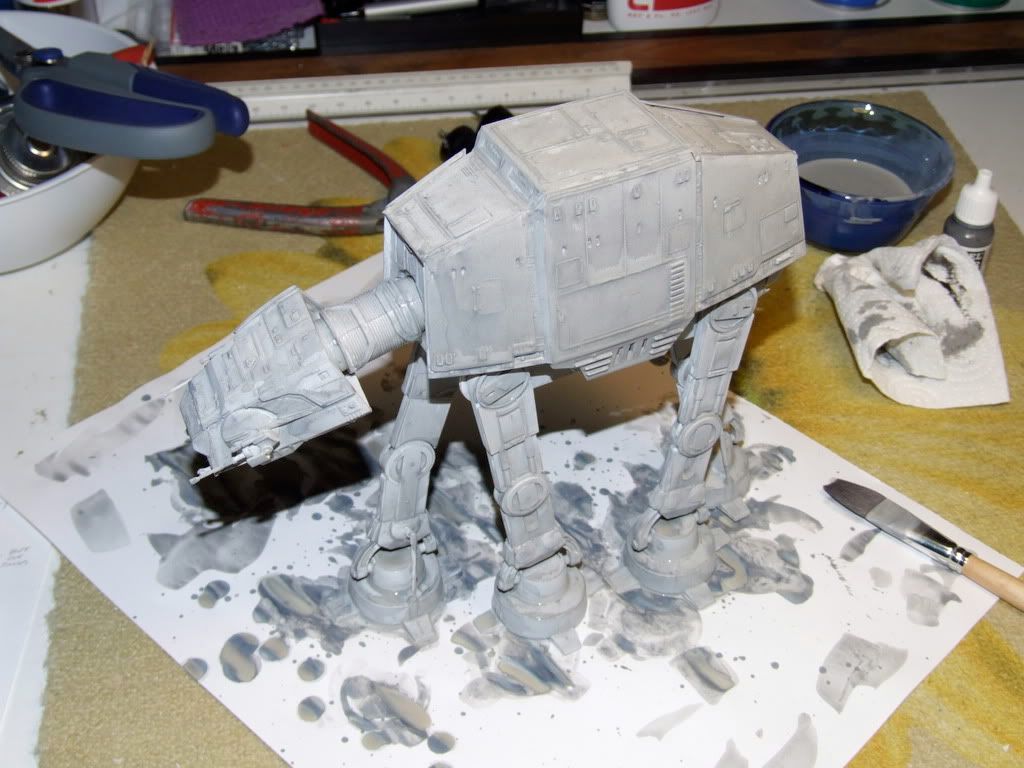 Then got into pigments (powders, basically--applied by brush). I thought I'd go for the rusty, Endor-looking feet. The rust was way too orange I thought...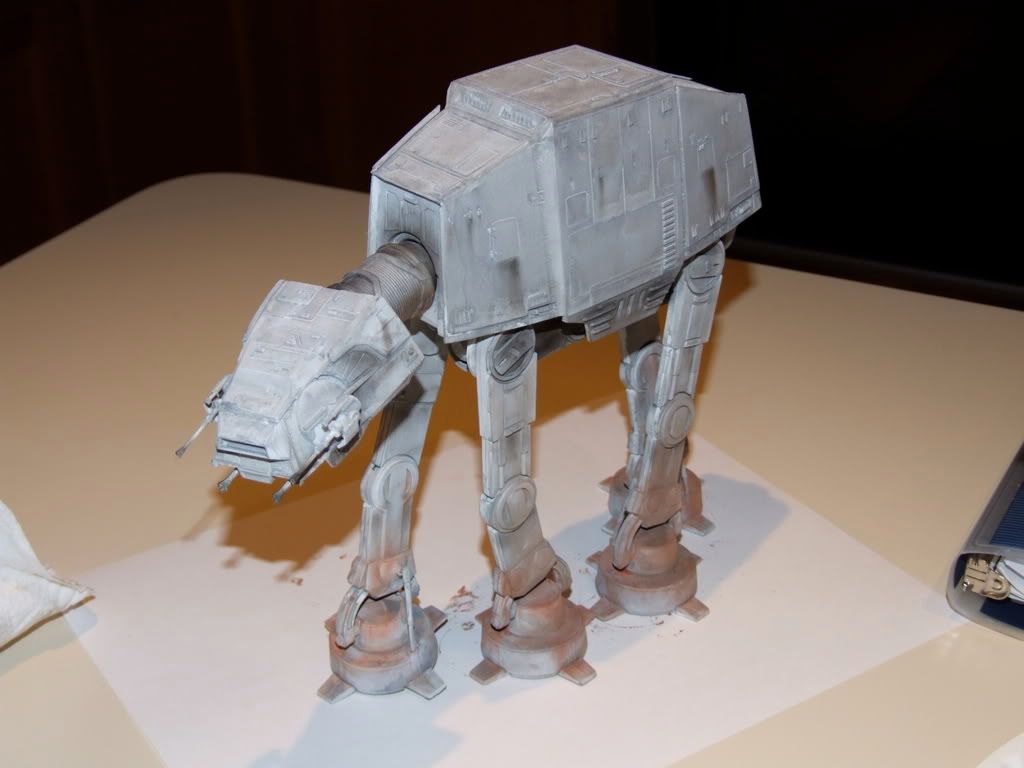 ...so I darkened it up. Added little rust stain drips here and there.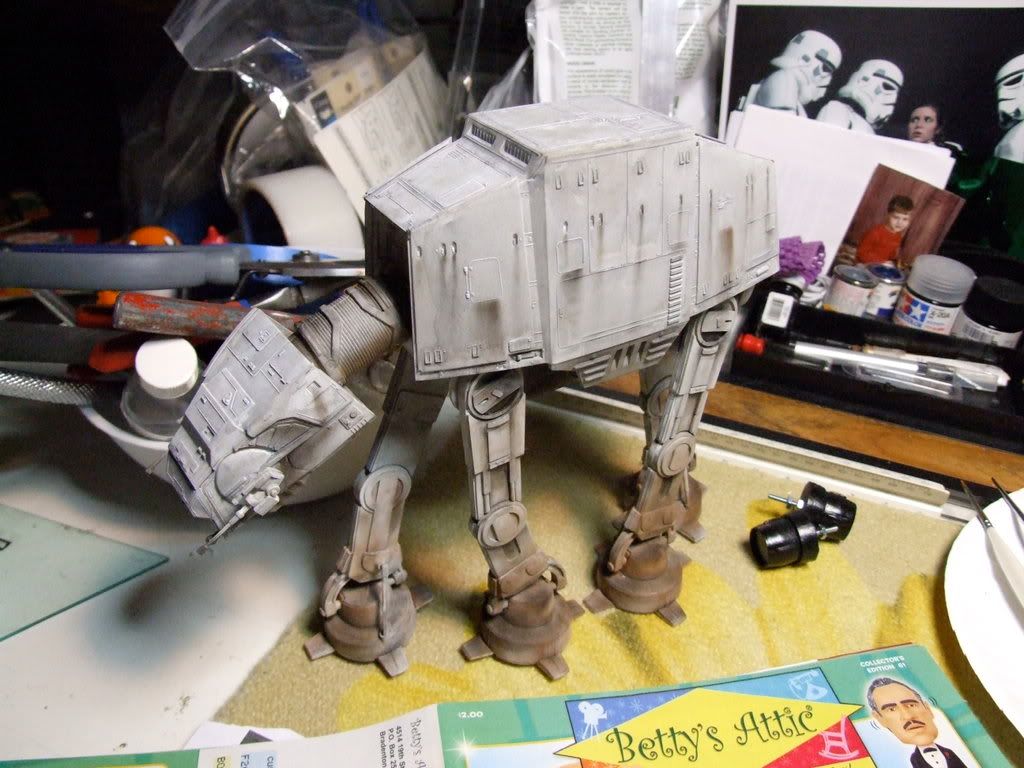 Still a work in progress...a lot better than a boring grey plastic thing though!!