I tweaked my brow and trimmed my eyes a bit tonight, and thought I'd snap some shots.
Six ft away with a slight zoom: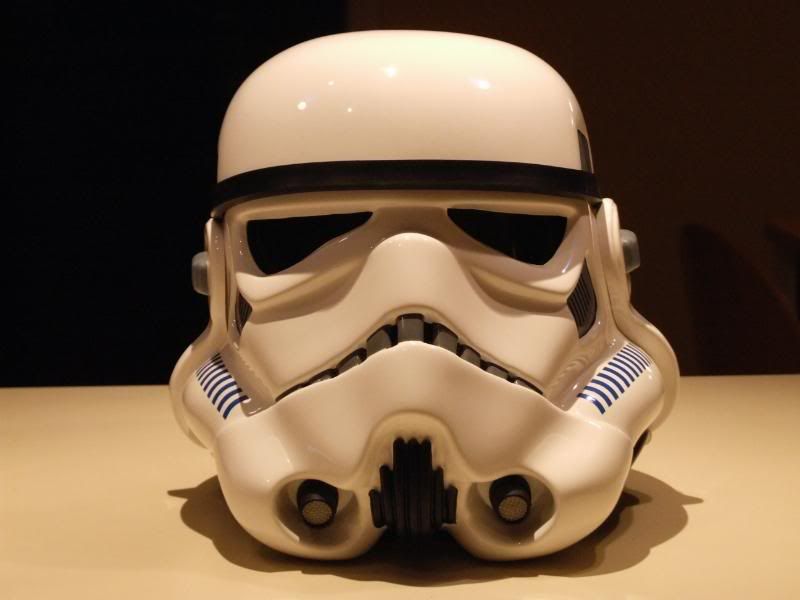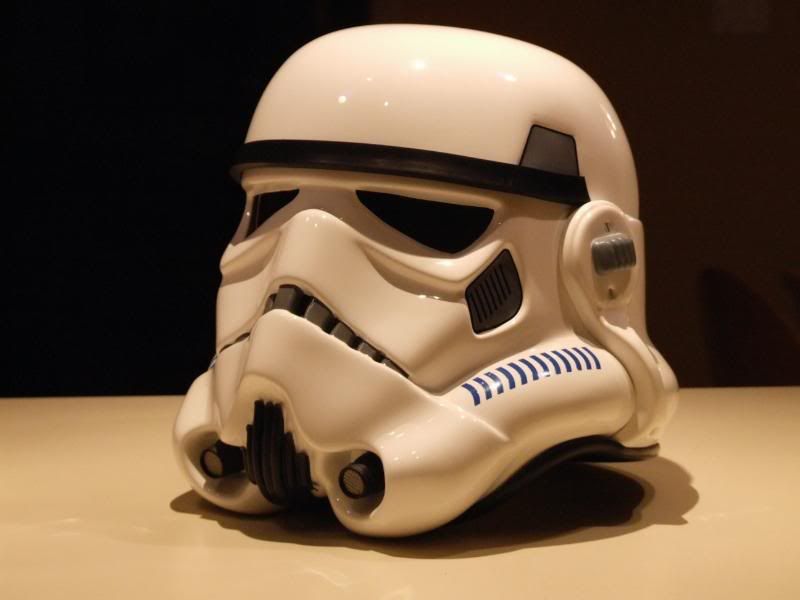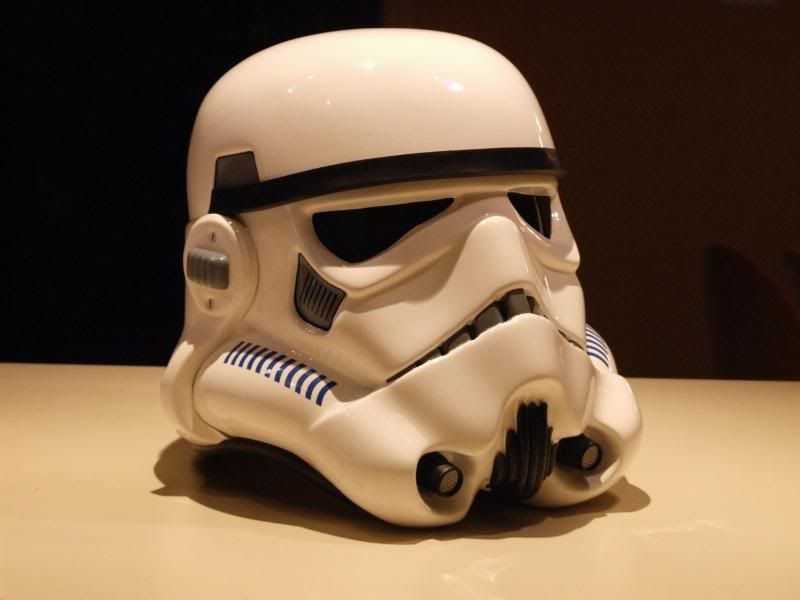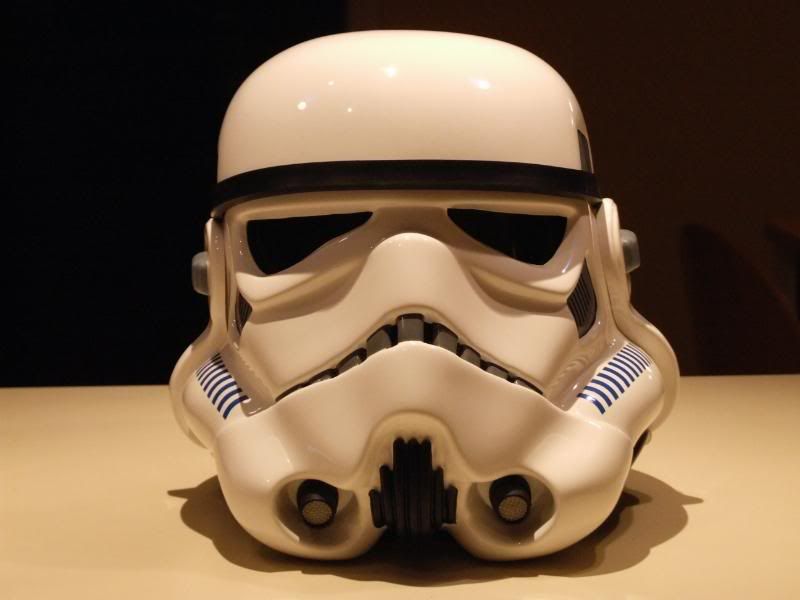 I noticed a big difference today between my bucket and the AP/TE style helmets--one I hadn't noticed before. Dark Lord and I were actually trooping today at an event and we put our buckets next to ea other's and that's when i noticed it: the teeth. There are big differences in the teeth, namely the gaps. My helmet's teeth have much narrower and deeper gaps than the AP. We took a comparison shot with DL's camera...maybe he can post it here....
I also was trying to compare the eyes, brow etc. I got home and grabbed a utility knife! I also evened up my brow without taking the whole damn thing apart which was quite the effort