WAR MACHINE: ANALYSIS AND OBSERVATIONS
SPOILER ALERT! You may want to bypass this, so proceed with caution. All information here is simply analysis of what's shown in the trailer.
As you all know from IM 1, the key to powering the Iron Man technolgy is, in fact, the Arc Reactor.
We see that Whiplash has mastered it.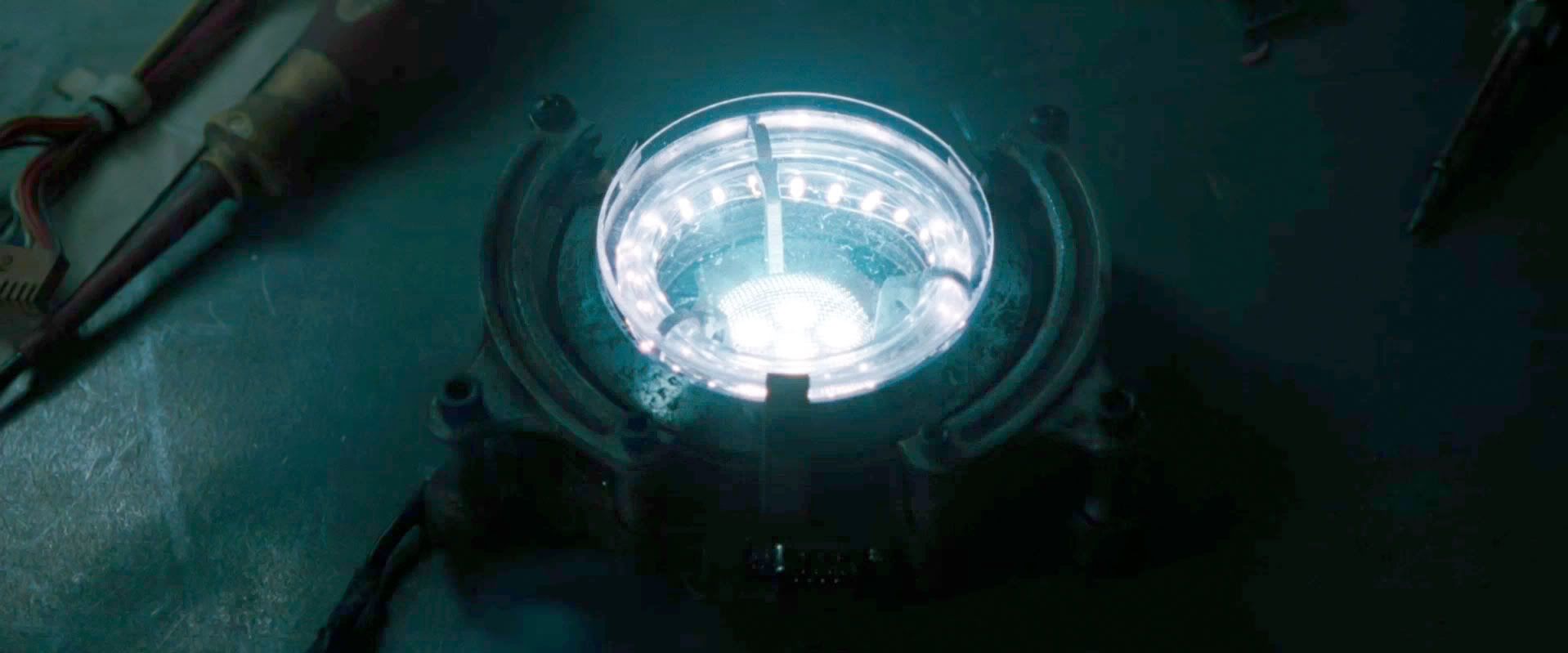 More on this later.
We see two military men pouring over something that looks like a Mark II.
As you may recall, the Mark II was the suit that Rhodey looked at in IM 1 and said, "Maybe later" and drove off in a car instead.
Now here is WAR MACHINE: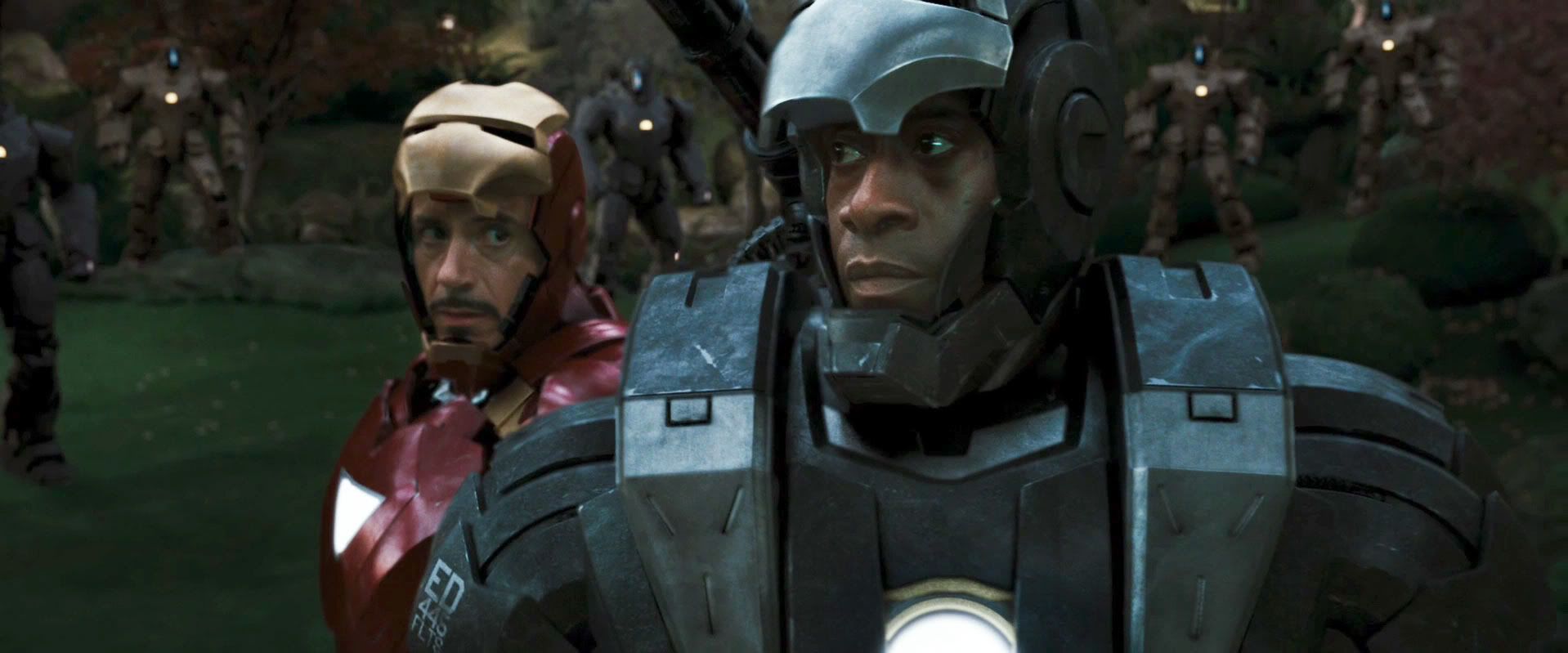 Here, you will see that Tony and Rhodey are being surrounded by other "iron men", each seemingly powered by an Arc Reactor on their chests.
This next shot is a composite by me:
Notice that War Machine's helmet is quite different. It's not the Mark II/III repainted. It has a beefier chin, reinforcement in the crown, and extra armor plating to the side of the head (ears, jaw).
The shoulders appear to be carrying rocket launcers (shown sealed). The good ol' gattling gun is on Rhodey's back. The shoulder guard is different.
Theories on War Machine
My guess is that Black Widow was hired by the U.S. to steal the Iron Man technology from Stark Industries. Somehow the Mark II suit ended up in military hands, and they created War Machine from it.
My analysis here is that War Machine is not the Mark II armor. It's possible that it's Mark II based. Since we see two military personnel pour over the Mark II, either they snuck into Stark Industries, or the suit was snuck out.
If War Machine is a new creation rather than the original beefed up Mark II, then that might explain the extra armor plating and bulkier size.
IIRC, in the comics, War Machine was originally created by Tony, then given to Rhodey. There was a fight, and Tony's armor was obviously and always superior. When Rhodey and Tony broke ties, Rhodey left Stark Industries (and the War Machine armor).
Nick Fury recruited Rhodey, and it turned out that S.H.I.E.L.D. had been secretly developing a suit based on stolen War Machine technology.
Where Tony became reliant on the repulsors in his hands, War Machine had a great deal more firepower.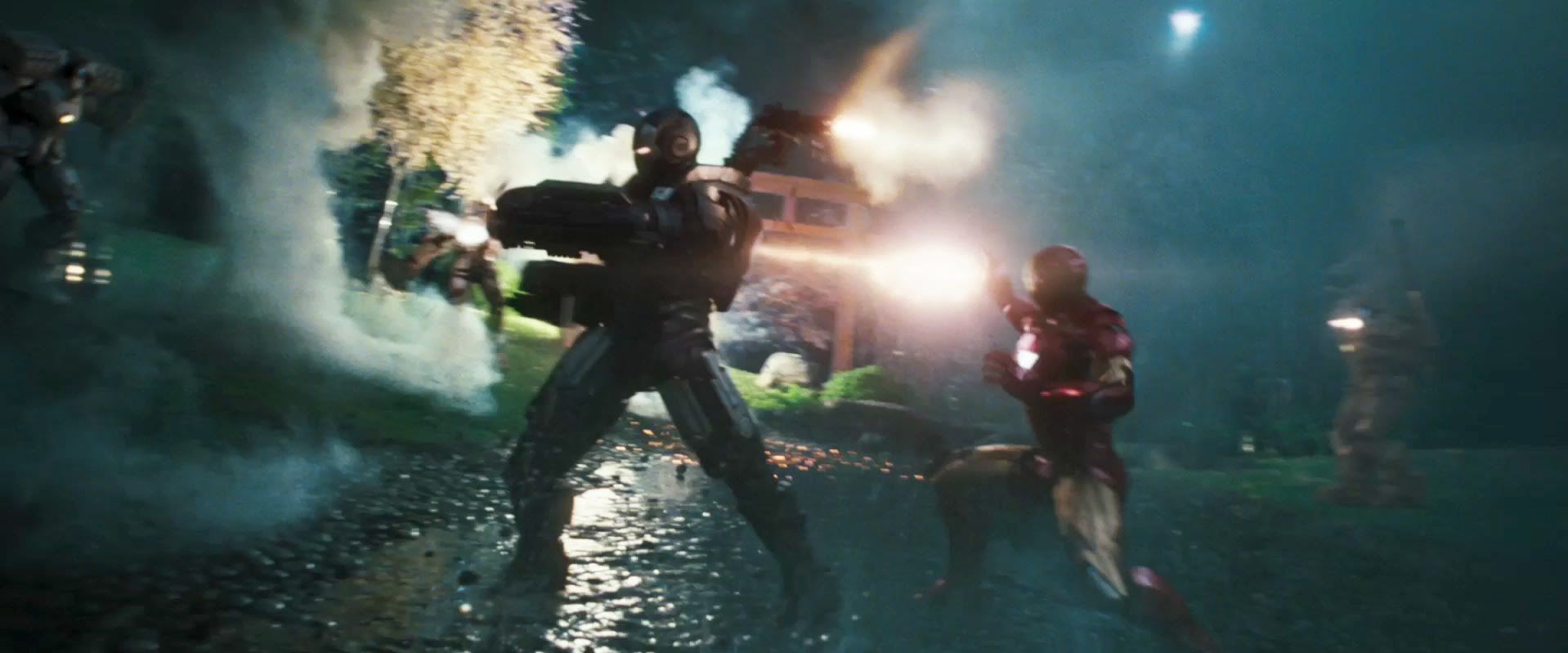 In this fight sequence, we see that War Machine appears to be completely reliant on projectile weapons. He aims with his fists whereas Tony aims with the palms of his hands.
I need to point out that other than the Arc Reactor, the other technology that is pinnacle to Iron Man is the repulsor technology. The Arc Reactor became important moreso only in the movies.
Some time after the first movie came out, just for fun, I did up a wallpaper on a theoretical color scheme of War Machine. I'm pleasantly surprised that the eye color and the gattling gun that I theorized are as they appear in Iron Man 2.
To conclude, I think the way the story is set up is that Tony Stark said no to letting the U.S. Government have Iron Man technology. They used the Black Widow to somehow steal it. Whiplash successfully recreated the arc reactor, and with that know-how, the U.S. Government created its own iron men.