Hello.
Some of you know my work already, I know there are a couple of JP fans just like me visit this place so I would like to share with them my work so far. Kinda Gallery of my love for Dinosaurs and other creatures.
Thanks for the space.
I'll be updating it constantly.
Lets Start with 1:8 T Rex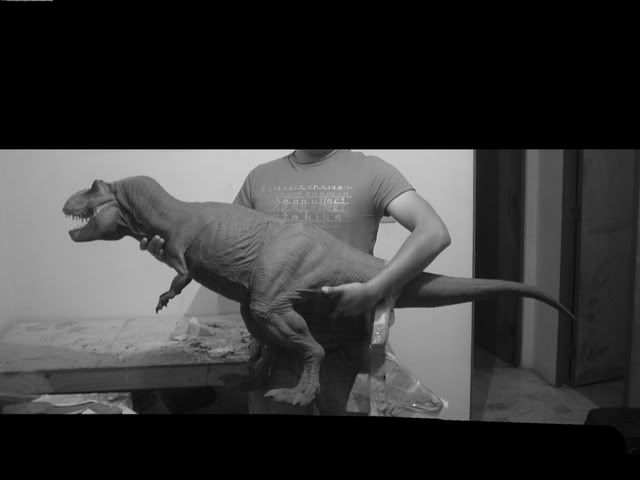 This is a bust from the 1:8 T rex.
Now the bull T rex 1/18 scale.
Next, Life size raptor bust.
Female T rex in 1/15 scale.
This one was poseable:
Spinosaurus in 1:18 scale.
Parasaurolophus:
Compsoganathus 1:1
Finally this little girl:
I'll be adding more soon, I am about to finish a life size T Rex head.
Have a great day everyone!
:mrgreen: