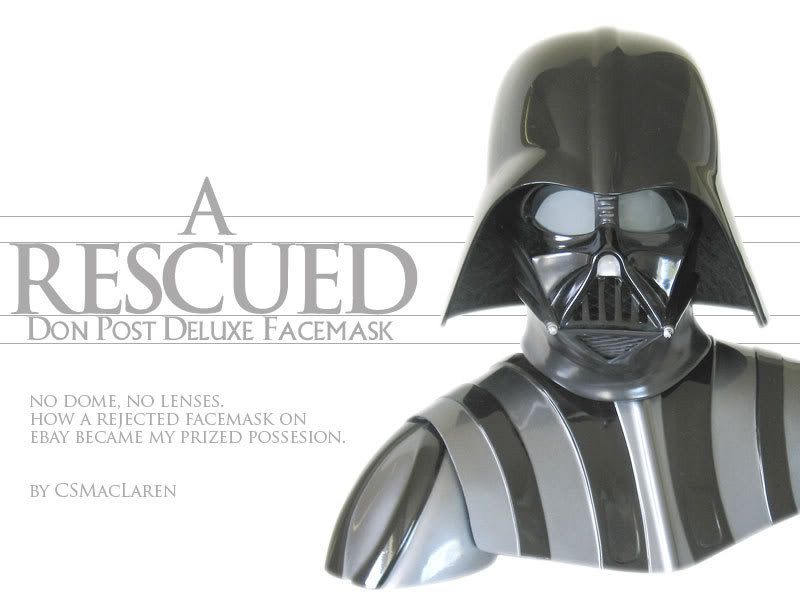 Foreword
A short while back I found a Don Post Deluxe original facemask and managed to rescue it off e-Bay for a steal. The owner claimed his daughters had a field day with it; the lenses were gone and the dome was for some reason no longer available.
While some have felt this might have been a forgery, the problem I have with that guess is that the facemask was at a price that was
a steal
in that it cost as much as an unpainted kit. In other words, there's no point in going through all the effort to make a forgery and sell it for so little.
Left: the rescued facemask. Right: my 188/1000 Don Post Deluxe.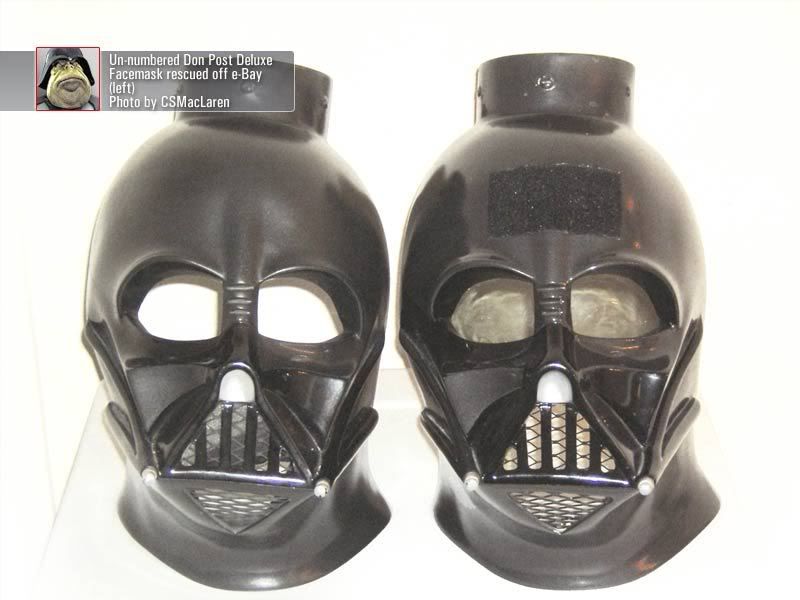 The original grills were still in place. The fiberglass and resin thickness and texture on the inside of the rescued facemask was consistent with my #188. Unfortunately the brass panel with the words "Don Post Studios, #____" was gone.
The paint color and metallic particle granularity was identical with my #188.
Left: the rescued facemask.
It appears the liner may have been after-market. It was thicker than my 188/1000 and quite well made, and gave me a few ideas.
So what now?
Since I have various projects that are nowhere near completion, and that the quality of these kits has been pointed out as not being stellar, my immediate goal has been basically to complete this mask.
Currently, I have a DP DLX dome on order from Portumac. I asked him to paint it and that the casting be light. Since my #188 is a little on the heavy side, the lighter dome should do wonders. And if I'm successful making lenses, I will have a completed wearable helmet. But this is also a restoration project, giving a DP DLX facemask a second chance at becoming a completed helmet, and thereby rescuing a piece of movie history, as it were!
The lense-less facemask is the "rescued" mask (featured, left:)