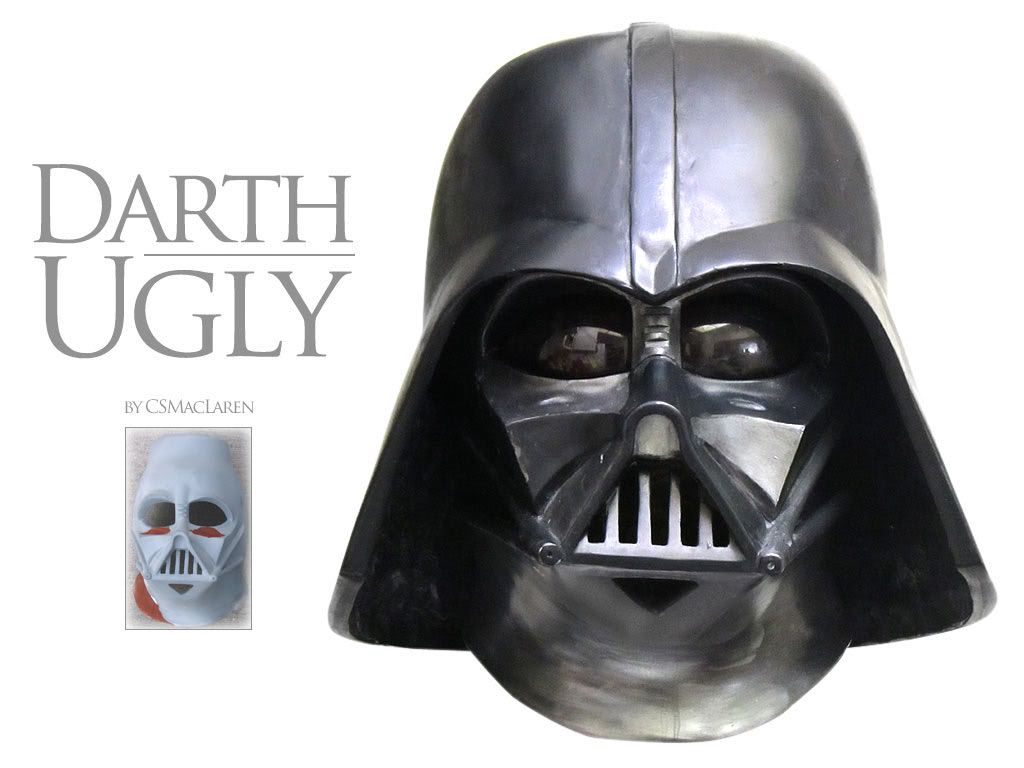 (Above: Progress as of 4/7/12. Near final!)
I decided to start a new thread since T-VIRUS is the owner of that thread and I can't edit Post #1. The original thread entitled "still ugly" is
HERE
.
Click here for an ESB version of Darth Ugly
April 5 progress shots:
Pardon the painted ESB chin triange, but I needed that to model the faceplate with my Darth Ugly ESB dome.
I've added more material to various areas, but hadn't yet sanded it. Just did a quick paint test to see if I'm headed in the right direction.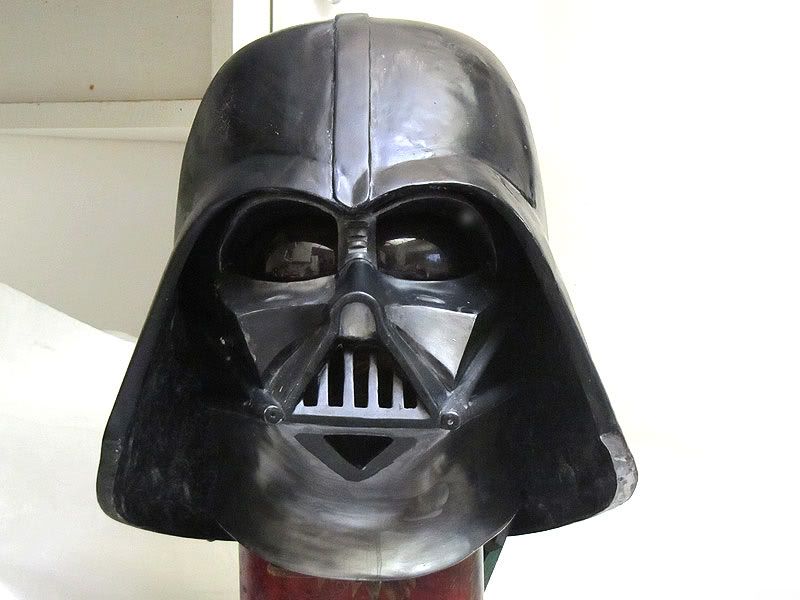 Yup, I'm headed in the right direction.
It may not be obvious what I've done, but if you take a step back and enjoy the overall picture even more, then the tweaks have accomplished just that. Just think of it like a steak at a steakhouse where the chef adds a touch of brown sugar to help with the caramelization of the steak. After you throw on the garlic butterball, you may not taste the brown sugar, but boy is that caramelization oh-so-good.
So think of my tweaks as... ummm... garlic? Butter? I forgot how the analogy applies!
Anyway, enjoy. It won't be long now....