Seeing as this section seems to have been dormant since 2008 ...
I thought Id add this picture , like the posts before me, its of a section of my helmet collection ..or to be specific , a series of helmets Ive made up to be a sort of "evolution" of the stormtrooper . The odd thing is that they are all fiberglass .. so , evolution in fiberglass ...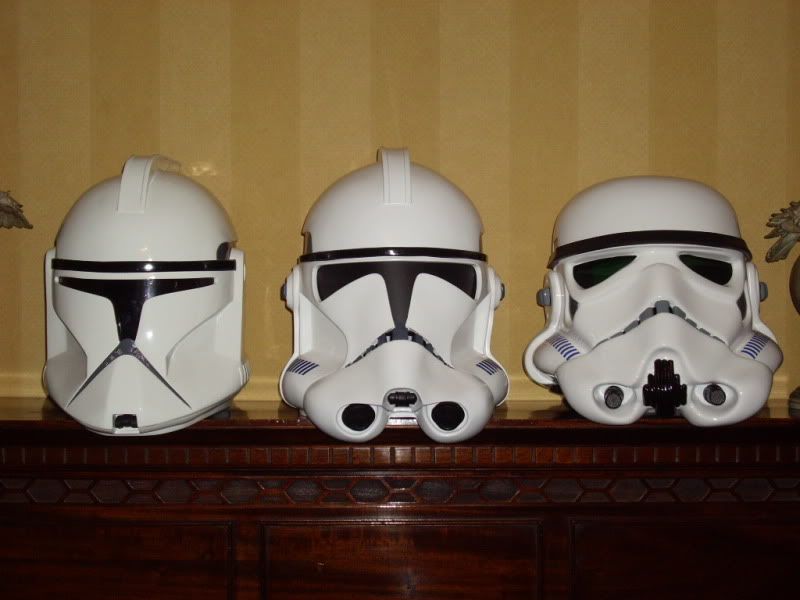 All off Ebay , all requiring vast ammounts of filler and reconstruction, and all painted by myself.