Here's a shot that will make some of you think I'm crazy, but I'm going somewhere with this.
It turns out that as hard as the plumber's putty was (it has some kind of metal component in it, making it very hard) it was not bonding quite right with the plastic. I found this also to be the case with QuikPlastic. That is not to say you should look down on QuikPlastic, but there are certain repairs where if I flexed the Rubie's plastic, the QuikPlastic bonds would start to break.
So now what?
Let's try Aquamend, as it supposedly bonds to "most" plastics.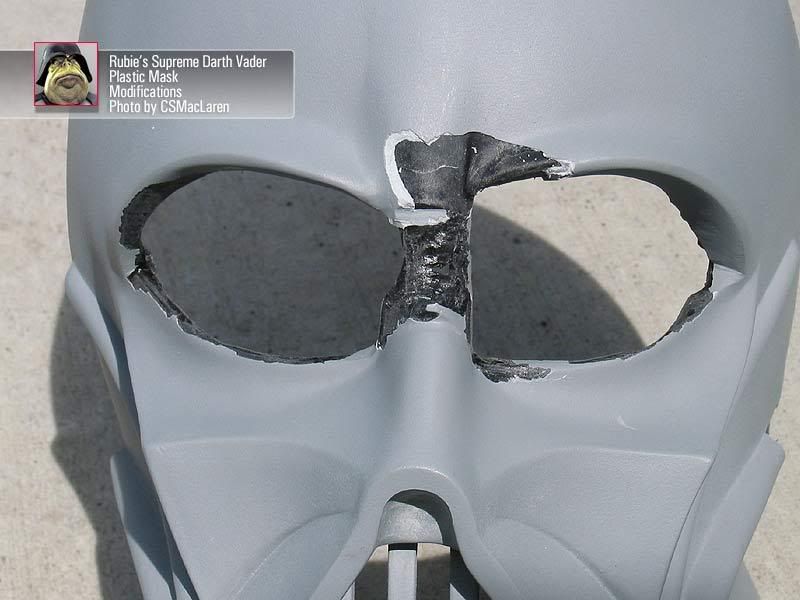 Here you can see the degree of work that had gone into reshaping the eyes. The frown is supposed to meet at the topmost of the three clefts in the bridge of the nose. Instead it ends higher than those clefts, so the menace of that frown is lost. Nothing I can't rebuild.