First of all: Thanks guys for all the kind words.Ive been waiting for years to be able to jump back on this project and I couldn't be happier with how fast its progressing.
So a few parts came in this week. The Hammond aluminum boxes were my Saturday project. I was able to drill and cut everything. Now I just need to install the braided hose and add some paint. The correct silver buttons are still on their way, so I'm still using the placeholders. I'd say the dimensions seem perfect to me, so I did a test fitting.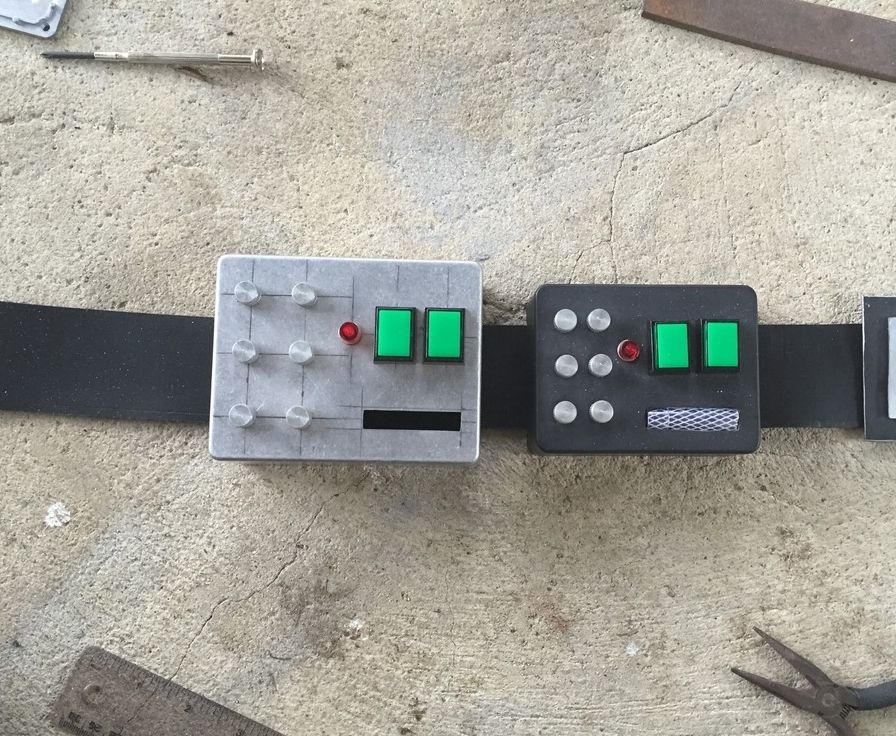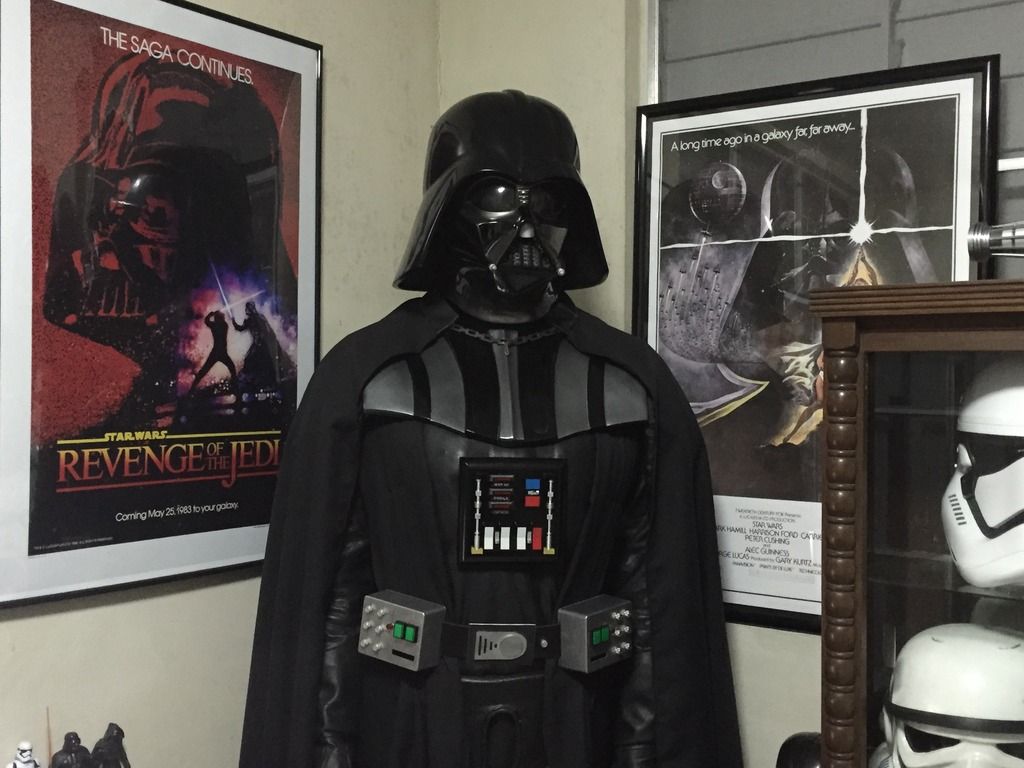 The boot and the shinguard are also here. The boots are cheap but will do just fine for the moment as placeholders. The shinguards are from sithplanet and I'd say they look great. However I am by no means an expert on Vader's lower half.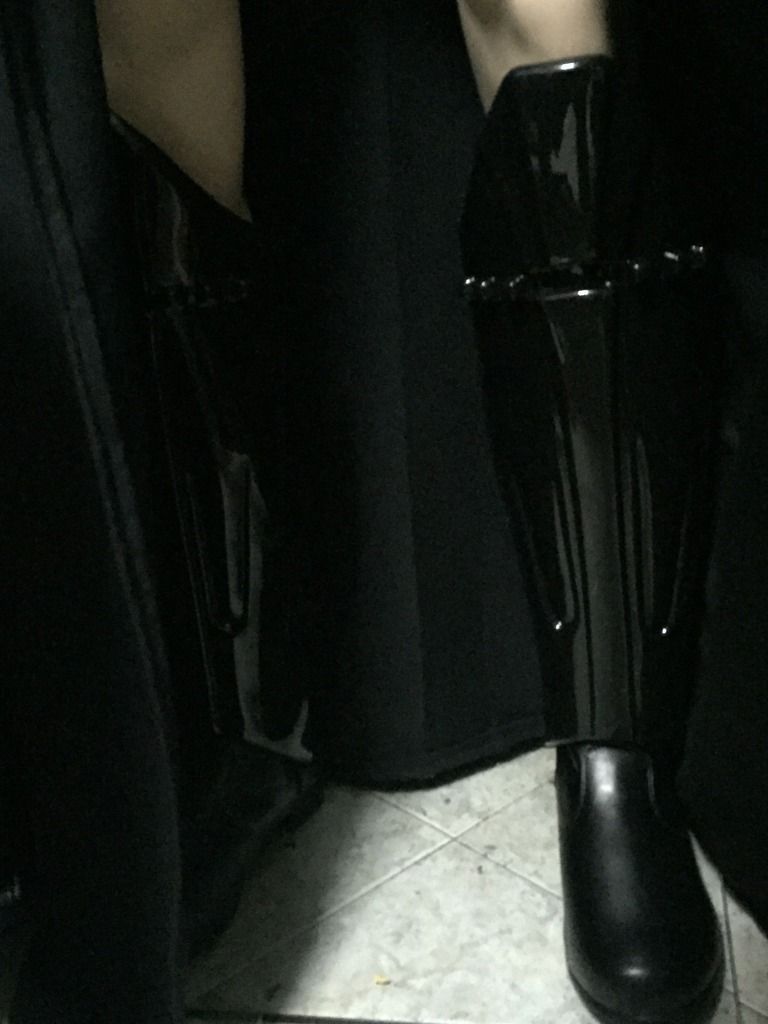 And although it was taken before I made these few additions, here is the first full body picture of the display. from this far back you start seeing how proportions play differently in relation to one another and a few parts start to look a bit different. The display is still missing pants, so I had to photoshop the legs to look black.