No Humor Man wrote:
DynamicMenace wrote:
belloq wrote:
Wonderful sets. Congrats. Are you able to share the source of the ANH lenses?
thank you man.
well the source of the ANH lenses are from a ski goggle replacement lens i found on ebay believe it or not. dcarty made them out of that.
did an incredible i might add.
it took a few tries on my end to try and find the correct size and color. the first try it said it was an amber colored lens but it was far too orange. i then purchased another set of old vintage goggles but the lens material was far too small and the color was too light. and i think the material was far too thin as well.
i finally found a replacement lens that was fairly large and the right thickness and color. the color which was listed said brown. i really wish i could think of the name exactly. but i want to say SOL was the name of the lenses. as you can see they were perfect for what i needed them for. i think they worked and look perfect for the SL.
i hope this helps.
Well, wasn't it Brian Muir who suggested the lenses may have been made from old ski goggles? You may actually have found a match, or near exact. Please keep us posted if you find them again.
darthjones wrote:
What is the DVV armor? Just curious.
I assume that is the armor that darthvaderv was offering. That's the only nick that springs to mind from that abbreviation.
No Humor man is correct darthjones. it is what darthvaderv was offering. probably one of the finest if not thee finest set of armor that was available. but dont quote me on that. im still a noob. lol
but to me. its far superior to the GH Master set i have. there are details on it that i notice that are on the production set of armor.
Carsten, as far as the lens material. im not sure if Brian said that or not. you would know best my friend.. but it would make sense if he had.
the first couple of lenses i purchased were vintage. but the colors were waay off. so i ended up going with a snowboard replacement lens.
so i looked back at my purchase history on ebay and i found them. and the name of the listing was "New Replacement Sol X-400 Lens For Smith Phenom Turbo Spherical Goggles". and the color was BROWN, thats what the lister had named the color. not sure if thats the right name of it or not. if it was. it could have changed for that was back in 2012 ad i believe it was old stock that i purchased. . but it was clear that its an amber brown. because they def have that dark reddish orange brownish color to them. and these were the thick already formed spherical lens. you can find them on ebay or even online. but when searching make sure they are just one color and make sure they arent mirrored. the ones i have were just a plain color. and ask for in hand pics and if they can with a white background so you can determine color.
and you want to make sure they are the spherical lens and not the flat thin flimsy lens. dcarty said when he went to cut them out and put them into the eye openings of the helmet he didn't need to do much to them as far as curving them. they almost fit perfectly he said. he only had to heat them up a little bit to get them to fit just right. pretty cool...
below is an example of the type of lens i purchased. they looked very similar to this..even the color. granted these shots were taken out side and it all boils down to the lighting, angle ,camera and lens. but these are pretty darn close. and in parts of the images they look to be the same color when doubling on themselves. mine were darker when seen inside.
are they an exact match to the color of the lenses weve seen in ANH? hard telling. but i would say that the ones i have are pretty darn near close. or as close as ill ever get..or ever find.
good luck and hope this helps.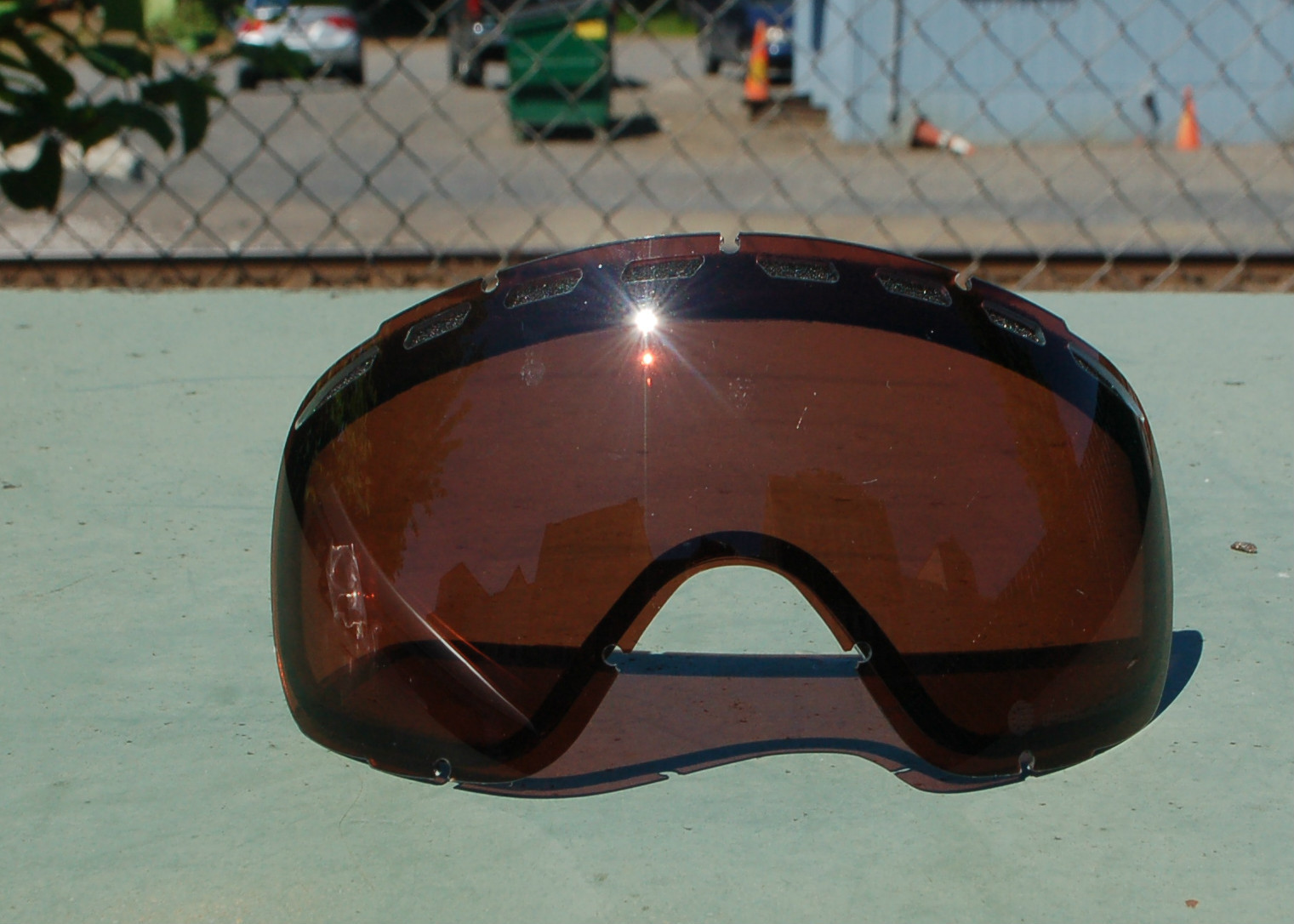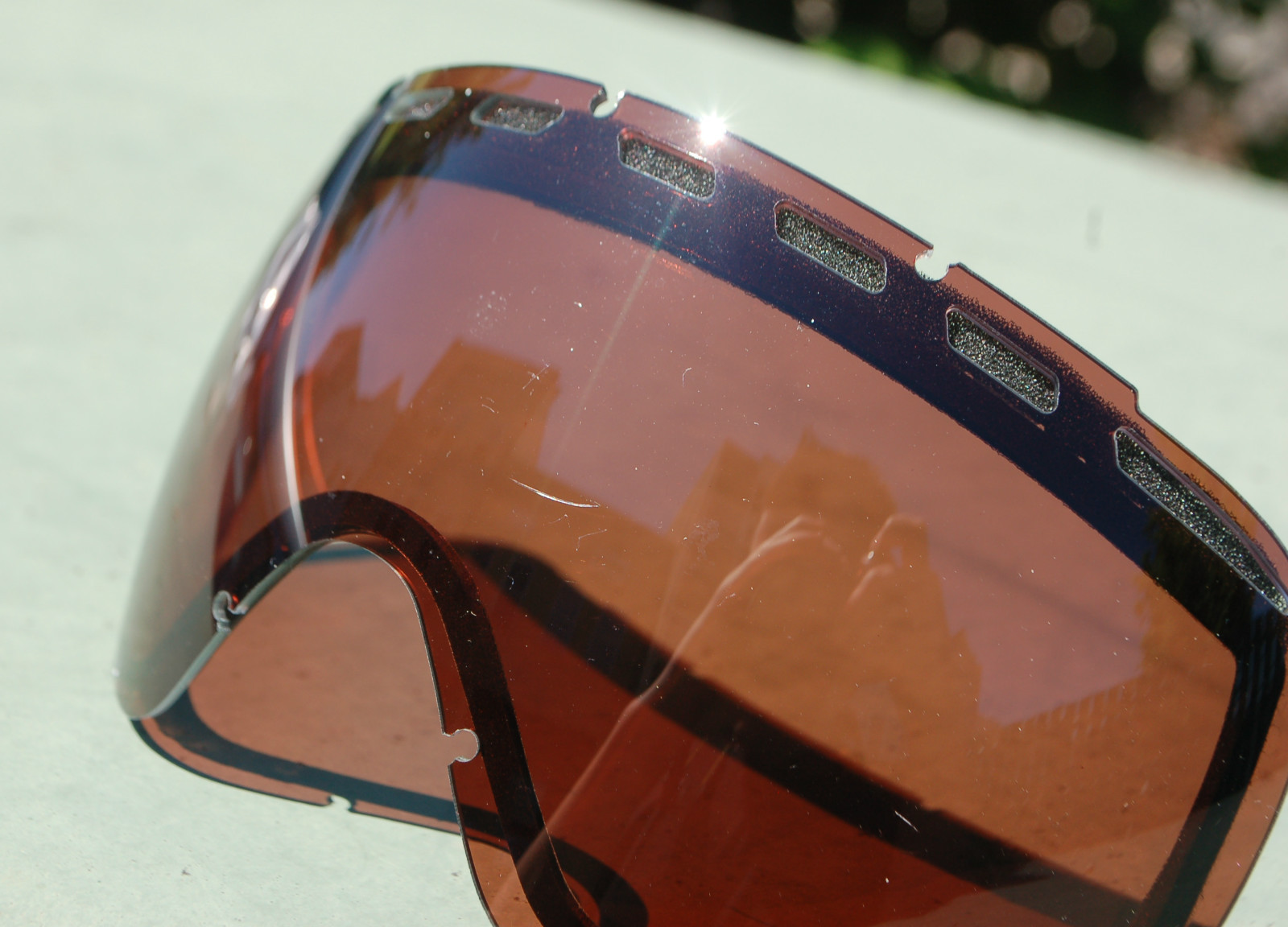 http://www.ebay.com/itm/2013-DRAGON-ROG ... 41737e229f
my lens's color.