dme3o wrote:
Incidentally, does anyone have pics that show the cotton portion goes on the "OUTER" part of the thigh? I am not quite convinced that it does.
We are all familiar with the well utilized reference shots of "Vader and the Bounty Hunters" as well as the "Meditation Chamber BTS" shot as well as the "Exhibit" pics which all show the inseam/inner thigh as having the black cotton section. However, I have yet to come across a solid pic of the cotton on the outer thigh with Prowse as the wearer. The only solid pic I have is of the stunt suit that does show full leather on the outer thigh..but as we know, the stunt suits were mostly Tour appearance suits as they had fasteners and adjusters to accommodate other persons/stand-ins donning the suit for a particular scene...

What do you guys think?
Here's the cotton on the outside of the leg: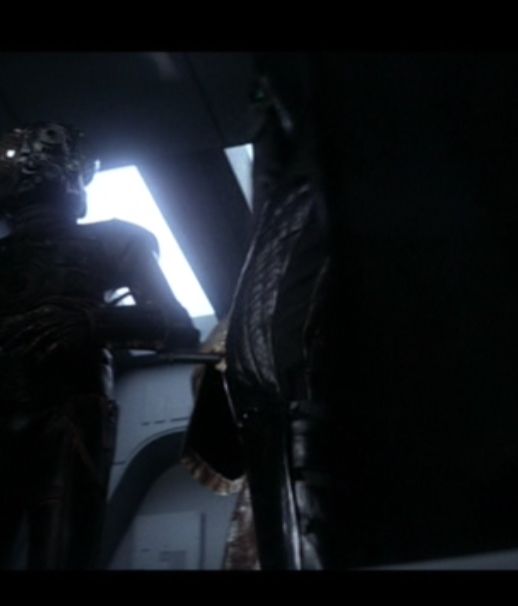 That's a very nice shot of Vader and Kershner Turrican, cheers mate! I would say that's the stunt suit, or perhaps the ANH costume standing in for the hero suit for some reason? Just a guess.