I think that's actually a superb price.
If you consider accurate armor is $400-600, and a good helmet starts at $400, and then all those reveal parts will cost something, then throw in a partial cape, then you have to factor in time and labor to paint it and the reveal parts. The cost of an Anakin head may cost you another $150 or so.
All in all, it's a very fair value.
Above, you can see some softness in detail and deliberate modifications that are extremely hard for the regular fan to modify, namely the frown bump and the height of the crown area. But if you're not anal about something being 1 or 2 mm off, the average fan is going to really be blown away.
I don't like the dome; it looks idealized, and the mid strip looks way to wide, and the flare angle is quite wide as well. It looks kind of symmetrical, and might have been really good with a ROTS helmet. Looks way better in shape than the Northglass ROTS. However, notice the interior - it's smooth.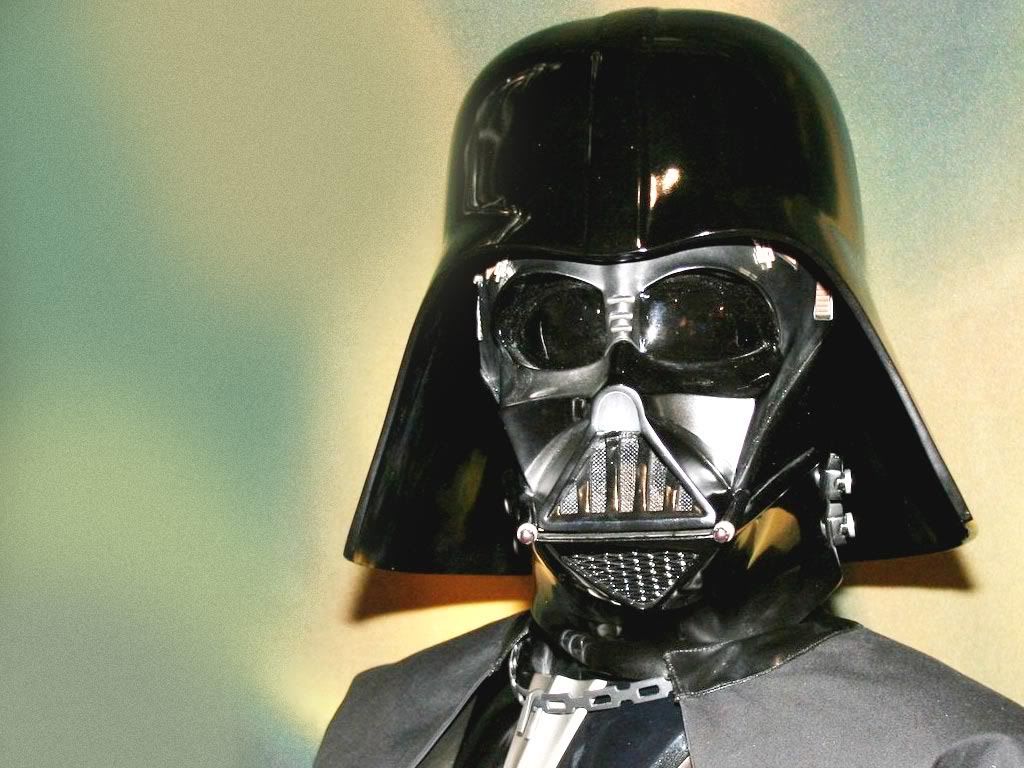 How many sources outside of MR offered a smooth dome interior like that? (Don't mention the Rubie's plastic helmet, as that is injection molded plastic, and that doesn't count).
Also notice that the neck is not flared. It has to be pulled in, in order to attach to the dental neck brace.
Although when the mask is on the neck, the tubes are reasonably in-line with each other, the mouth isn't. It's sitting way too high, making the flanking tubes look off, not to mention it's creating a very thick bottom lip. Hopefully a good modder can modify the neck and adjust the seating with minimal impact to the overall appearance. That would be a huge boost to the overall appearance.
Overall, it's a great value, and to make a comparable bust with fan sources it would cost perhaps more.