Brian,
Thanks for the answer on NHM's post. Just so that I understand....
When I blow up this grainy and small pic and correct for some noise, I get this: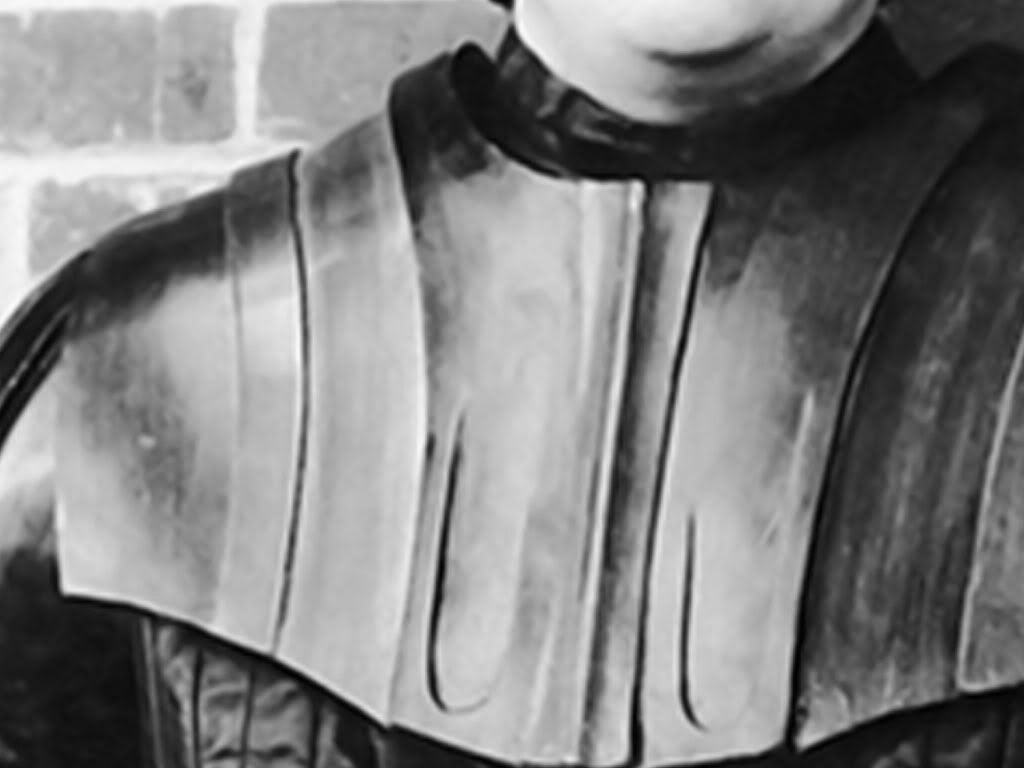 If I were to mark the "U" on the left in red and the line coming from over the shoulder to Kermit's right side of the face, the photo looks this way....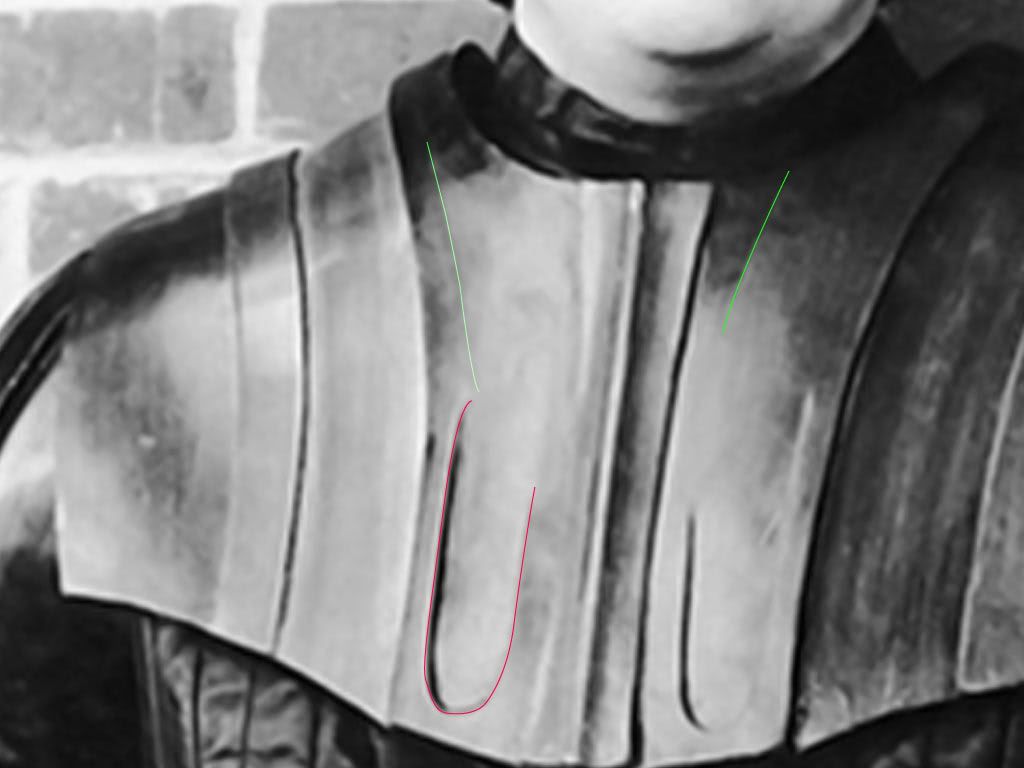 ... however, you're saying that it's more like this (note the purple line)
I notice the over-the-shoulder arch of the black area has a slight stepped deformation which suggests the purple line marks the end of a beveled surface. I exaggerated the bevel on the "horizon" to illustrate it more clearly. Would this have been how you made the armor?