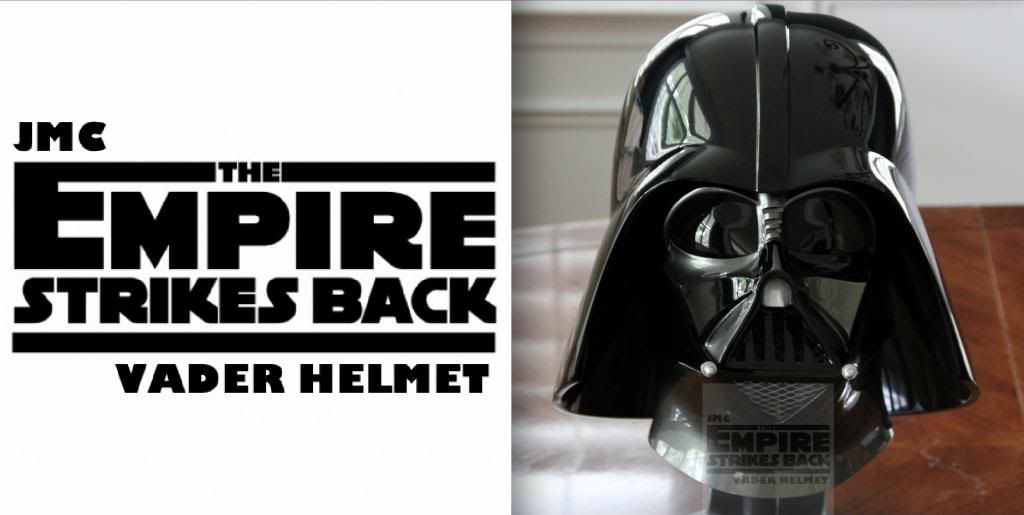 Being a fan of Empire Strikes Back I have always enjoyed analyzing the various available fanmade ESB Vader helmets. I have found they all have certain strong points that I admire, however, I never purchased one for myself. I have always loved the look of the "perceived" longer dome skirt in scenes such as Vader in the Bespin dinner and meditation chamber scene.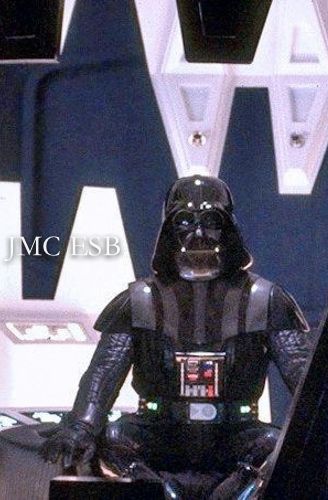 I happen to have a friend that who a professional auto-body tech known as "JMC" who was interested in developing an ESB Vader that would capture the "look" I envisioned. JMC and I spent 3+ months analyzing photos until he came up with an with ESB Vader helmet that I feel is worthy to be shared within this forum. It is our belief that no ESB Vader helmet will satisfy every fan; however, any and all opinions/criticisms are welcome. We simply wanted to share a helmet to be enjoyed by the forum. The results of the ESB helmet are "idealized" and not particularly 100% screen accurate as none are. Here are additional photos of the results:
The helmet was fabricated by JMC while using only top of the line automotive materials and paint. The smoothness and gloss of the helmet is impeccable. The brow line is very noticeable including what appears to be a thumb print at the widows peak (apologies if the lighting does not illustrate this; below I tried different lighting effects taken at high and low angles to be able to highlight the brow part of the dome). Lighting can always entirely change the look of something photographed. I was simply trying to highlight the brow features so others to see the dome better in this set below. Feel free to analyze the heck out of the entire helmet if you prefer.
Lastly, I have included a poll below to determine potential interest if this ESB helmet ever became available to the public. Lastly, I want to give a shout out to JMC. He is a straight-shooter and trustworthy guy who is a pleasure to work with. JMC was initially resistant to having me highlight his work on the forum, but I felt that his work and skills needed to be shared given the effort and passion he put into this helmet.
JMC did ask me that if any individuals planned to use his photos, that you kindly not to alter, remove, or edit, his logos attached to the photo.
I would appreciate if you could respond to the following poll below with any additional thoughts to this thread.
Poll:
1. How accurate do you feel JMC has captured the 'essence' of the Darth Vader helmet in the Bespin and meditation chamber scenes of The Empire Strikes Back?
a) Very Accurate
b) Accurate
c) Not at all accurate