Ok So here I have more work done on the Helmet and armor build-up.
Earlier I alluded to to a sort of review I will be doing of this SpFX kit so that other can make their own informed decisions on whether or not to buy.
I have done one Vader helmet kit before this and it was a really bad cast from Golden Armor that I got almost ten years ago, and was my first helmet kit, so I have experience with the problems that can come up in these sorts of helmet build as that kit was in BAD shape. . . . wish I had pics . . . anyways: on to the new one.
I tackled this kit because I already have and ESB SPFX lid and it is great, BUT I do not like the paint application on it and their are just a few small things I wanted to change. Most know that this helmet is derived from a 20th century ( I believe ), and this is the most accurate I could get at the time. I had been trying for more hard to find casts, but I figure doing what I am doing will hopefully earn me the rights of passage towards those in the future as I have been a pretty dedicated Vader fan now for many many years, lol. I bought a helmet AND armor kit off of ebay, and set out to work.
The kit arrived just a few weeks after I got it and I was very pleased with it at first. There was no mounting ring to go with the dome so I emailed him, and received one within like 3 days! Great!
First thing I noticed though is that the casts were very thing in spots, and I wanted this helmet to be very thick and sturdy so i knew that step one would involve glassing the pieces.
So, I re fiberglassed the armor, dome, and facemask which added several $$$ to the cost of the project and added plenty of time as well. I am relatively new to glassing, so a big thanks to Darth Stone for tips and pointers on that several months ago!
Then I began the surface prep of the helmet. While doing this I ran into several spots, often in hard to work areas, that had small airpockets that were creating distortions of the surface. I had to rip all of these pockets open and using various techniques for filling them, I got them all ( I hope) taken care of.
The drag about the pockets was that they added several weeks on to the finish time of this project, they were very time consuming to take care of. I have tried to take pictured to document this especially for this thread, but they done do the problem justice. You just cant see how extensive these holes were in spots. Here are some pics I took today of them in their filled, and waiting for primer states: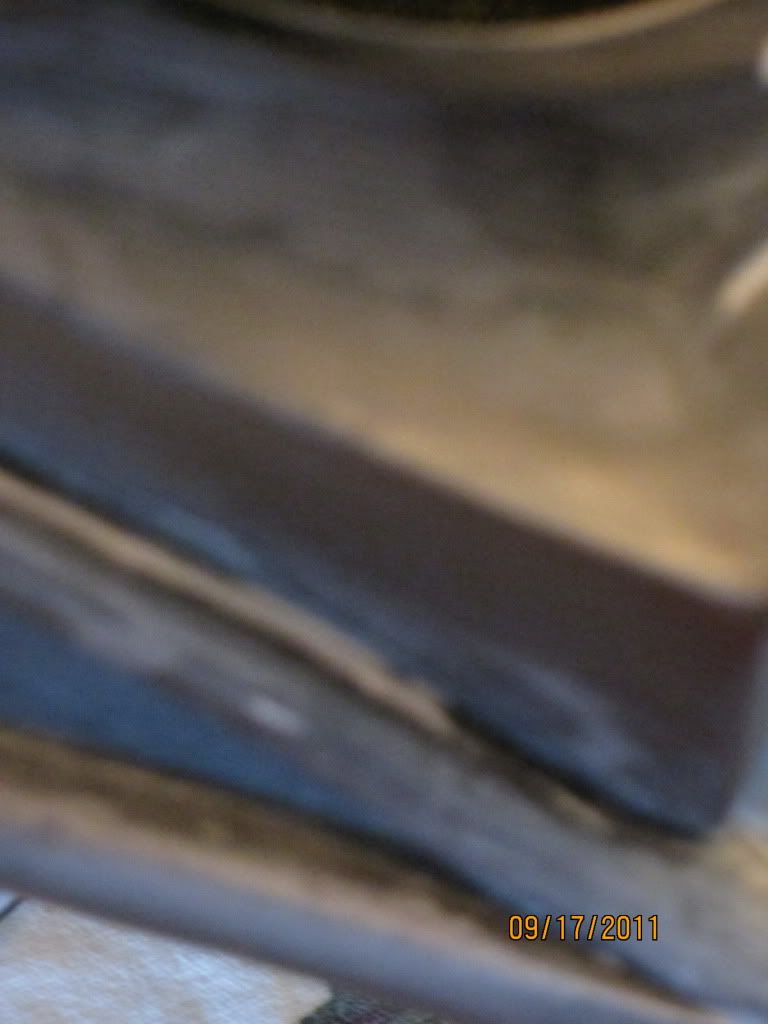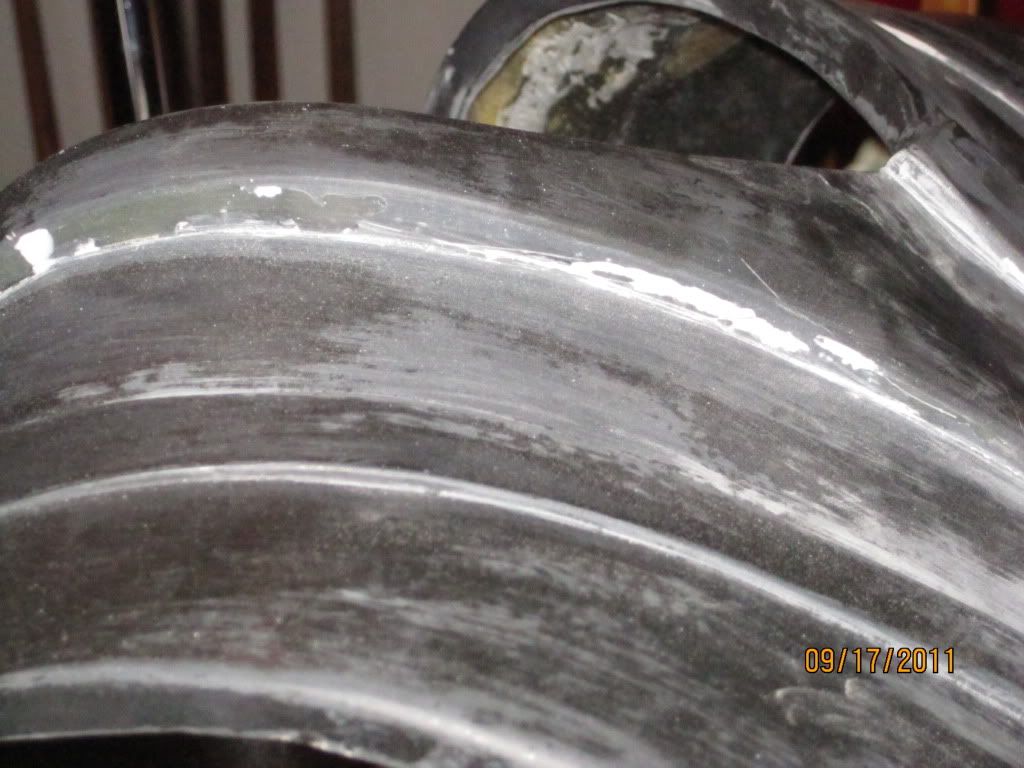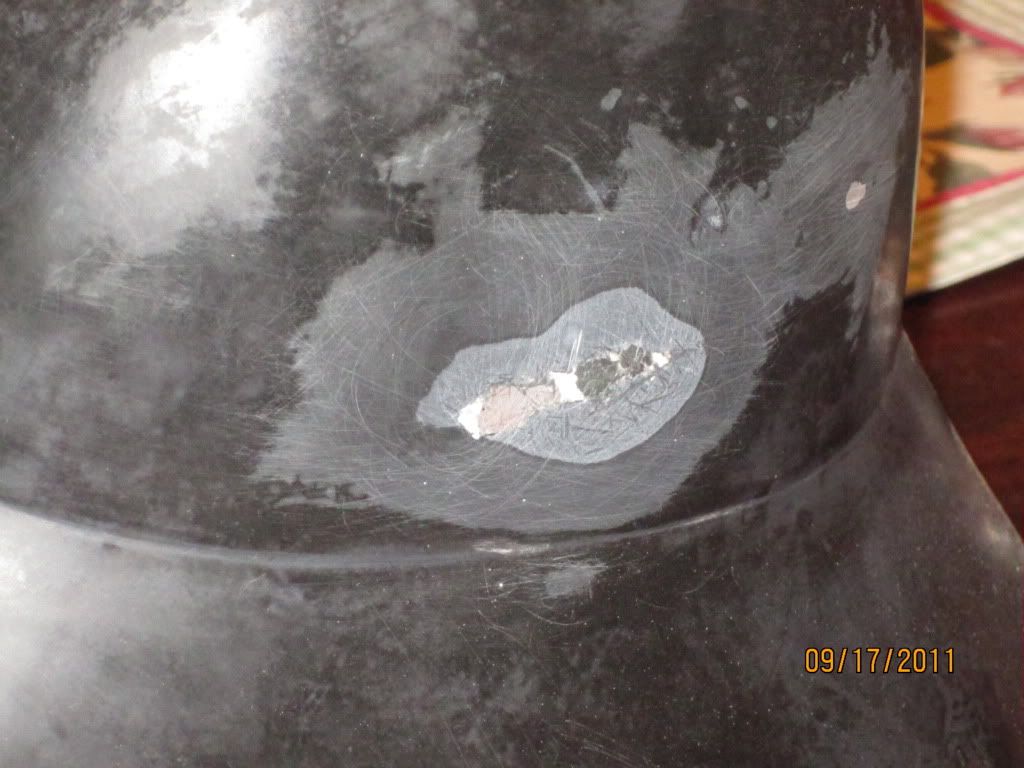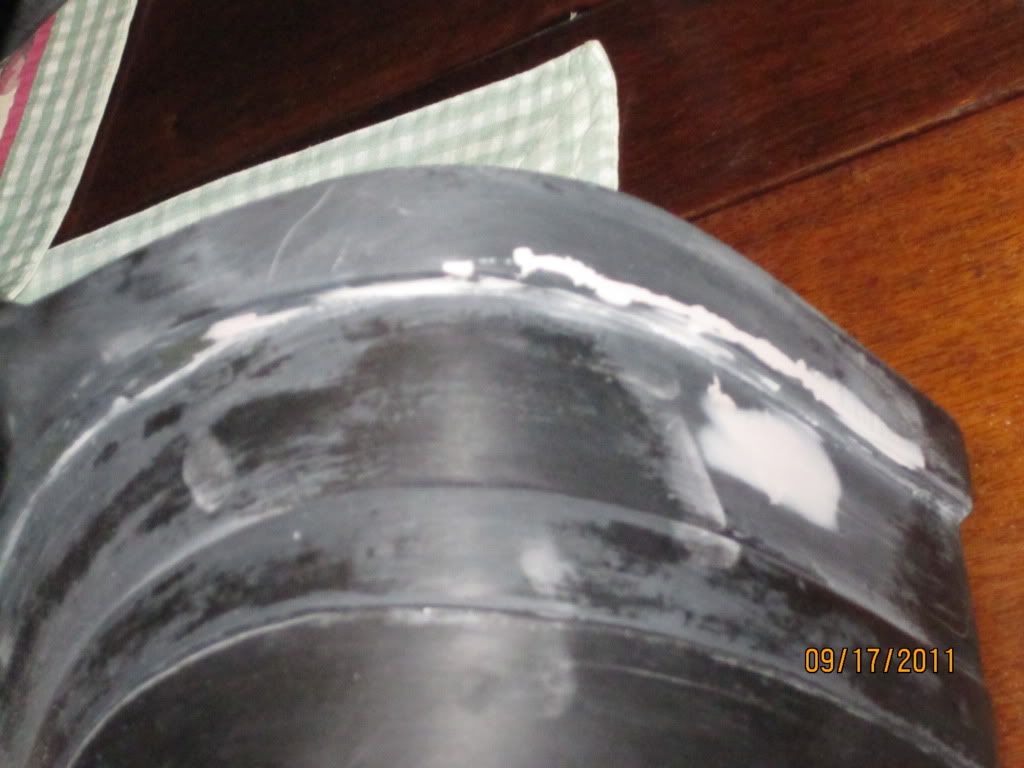 The above pics are there in an attempt to show areas that were very badly damaged, but you cant tell by the pics what it took to fix them. Oh well.
Here are pics of the pieces as they were today. I HAVE NOT done any more work on the mounting elements as I think the resin ring I have for the mounting became warped in the extreme heat we have been having in the SoCal desert, so i have to fix the ring now first.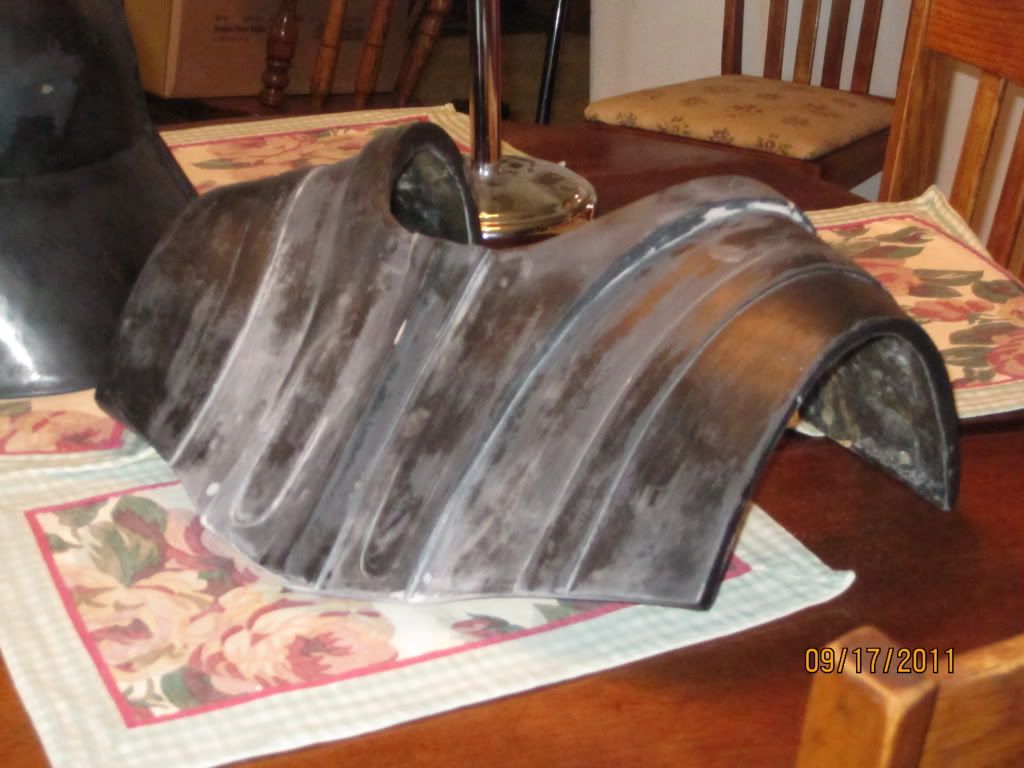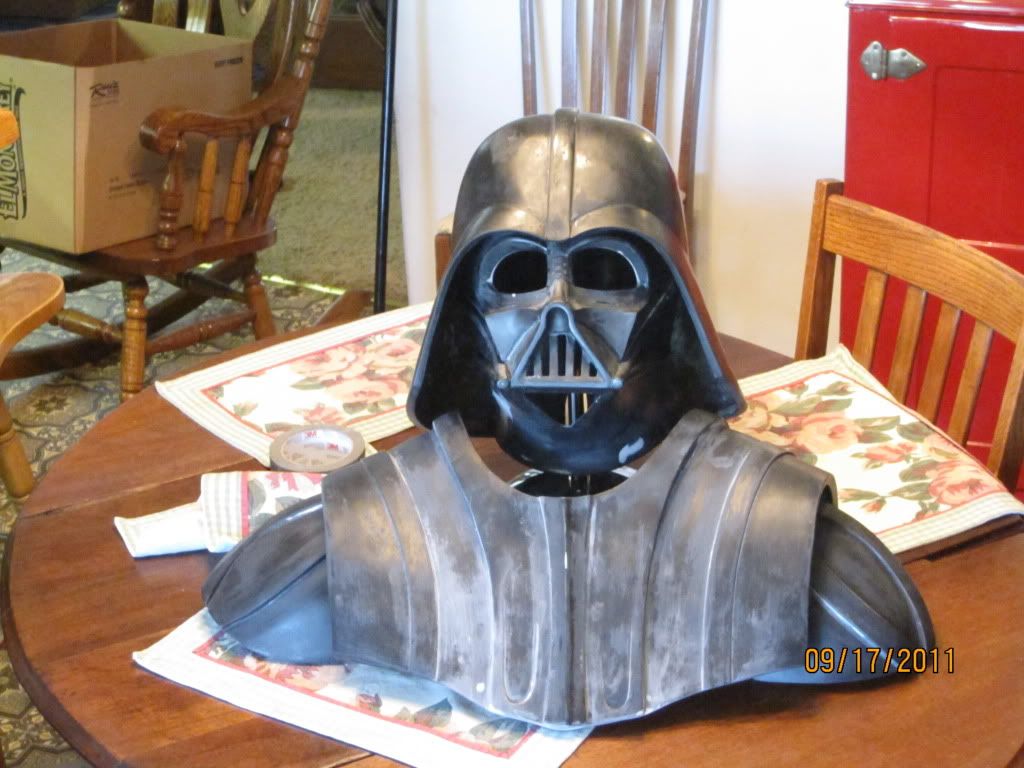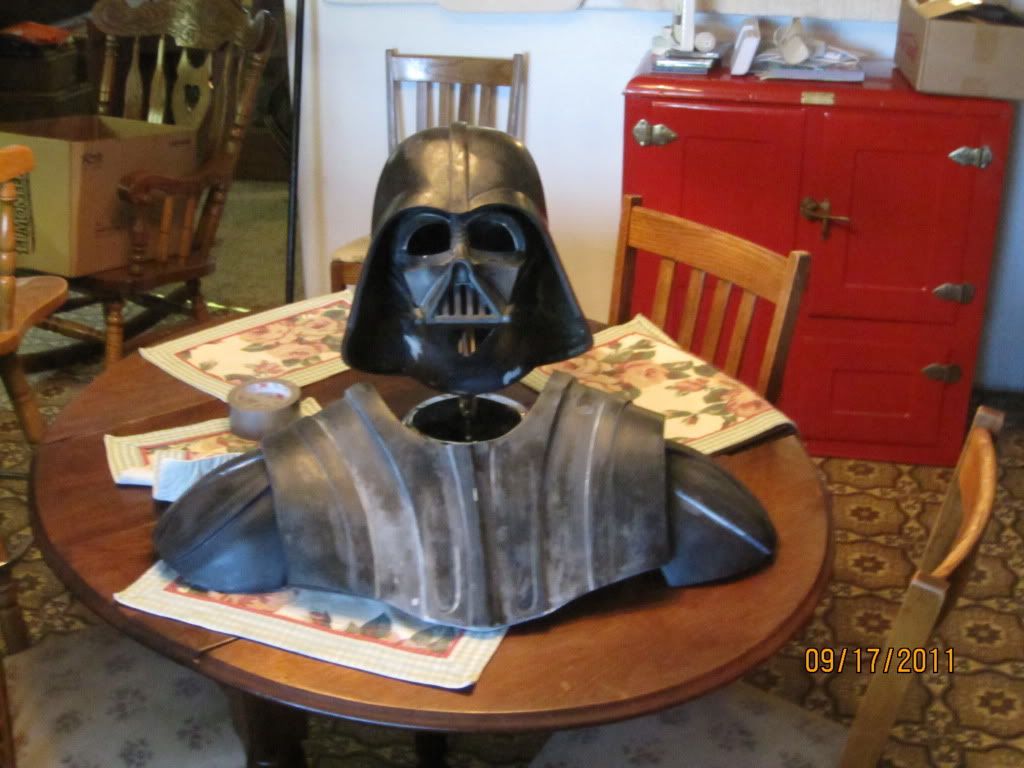 Please let me know via PM or posting if anyone has in comments or suggestions for me. Up next is the mounting, and them I may cut holes for fans in the top of the facemask, but otherwise I need to buy some primer and get busy with that side of things. Let me know fellas. Thanks!