A while back, I had the privilege of being able to acquire a flawed Ghost Host ANH casting. As one who's been in the community for only two years, I missed out on the years past where helmets like this captured the imagination. As I understand it, there were twelve made. This is an unofficial thirteenth that never made circulation. Darth Karo purchased it along with a dome that was in superb condition. He began some work on it but didn't have time to complete it. So when he offered it for sale here on the Den, I jumped at it.
Up until recently, there had been comparisons of masks made using a GH-styled dome. This gave me the opportunity to study its shape and size and learn of its strengths and weaknesses in three dimensions.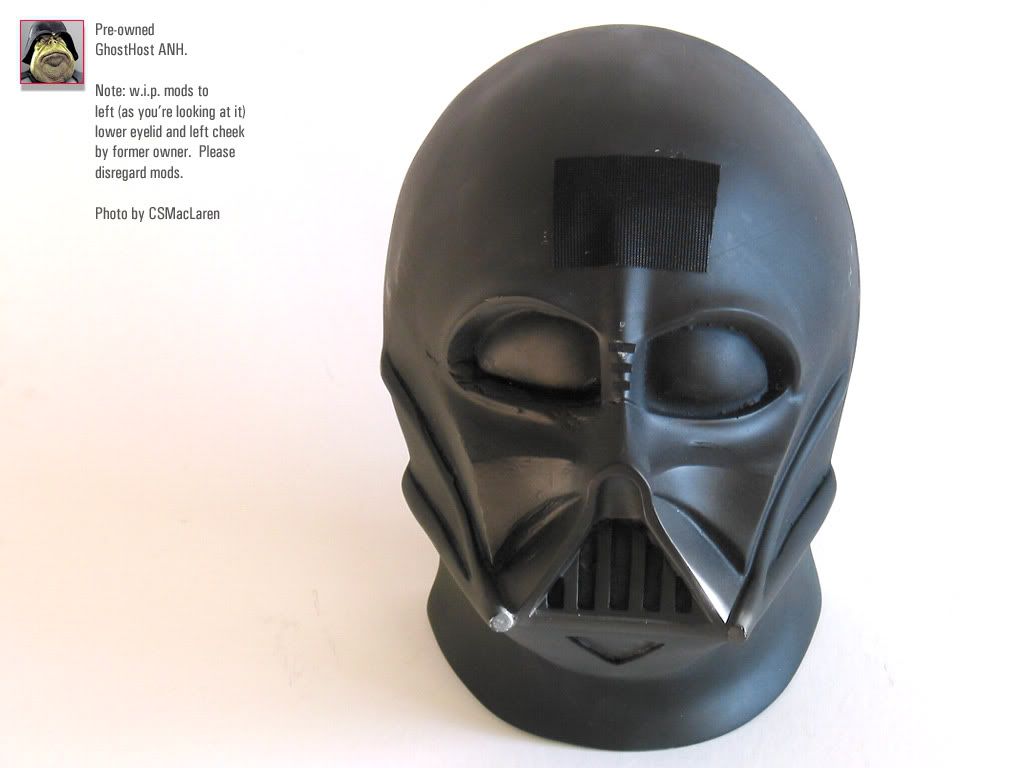 "Quasimodo" was a casting that happened to have a narrower neck than what we mostly see. Apparently, back in their day, the would-be owners could request a wider neck. I'm not completely sure of the reasons why this option was provided. Perhaps some felt it was more heroic looking and the wide neck helped mimick a certain screen look. I feel a more plausible explanation was that the wider neck provided broader coverage over the neck opening of fanmade armor.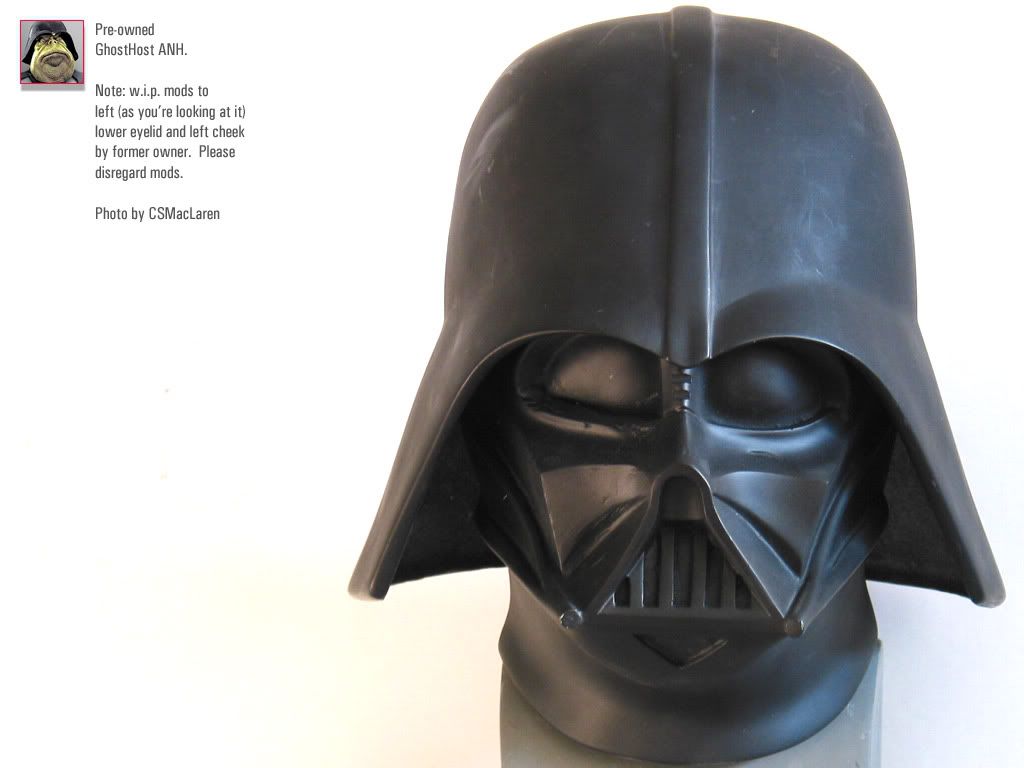 Much fanmade armor has too much shoulder slack, and the armor widens out considerably. When people say "That's natural; that's Prowse-sized" and then advocate costumers to wear so much padding underneath that they resemble the Hunchback of Notre Dame, I have to say, "Let's look back at screen captures and production photos" and you will notice the neck of the screen-used perfectly covered the neckline; the neck wasn't too wide, and I don't recall ever seeing the mask's neck slip under the armor.
Here is an image of the wider neck variety, photo courtesy of the owner.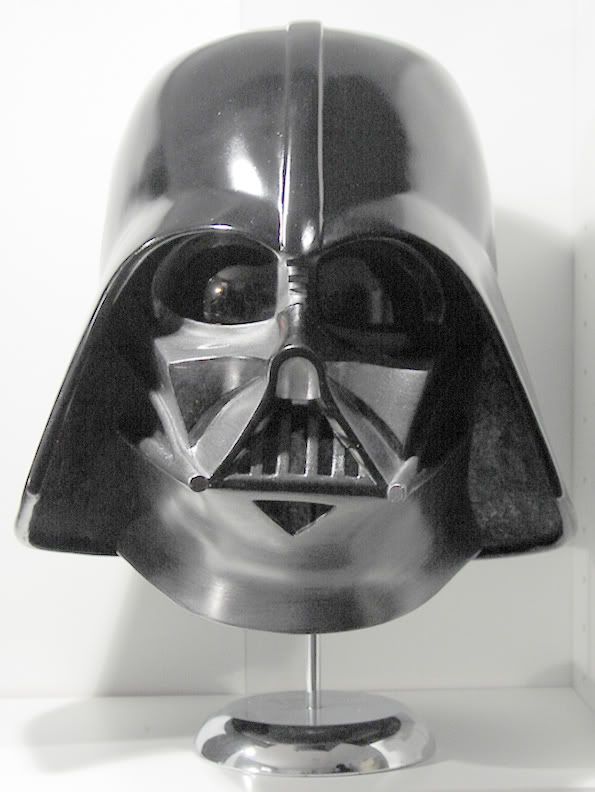 And here is Darth Kahnt's mask: